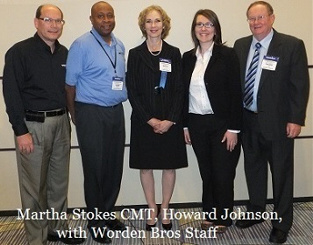 TechniTrader® the #1 Stock Market Education Company
Two great companies combine the Science of worden® with the Educational Expertise of TechniTrader® to give you the skills and tools you need to be consistently successful trading stocks, options, or investments. The TechniTrader® Catalog of Courses, including the ME10, OE20, and Cloud Industry Courses Courses, provide worden® Traders and Investors the most complete education for stock trading, options, and long term investing.
TechniTrader® Trading Tools for TC-2000
TechniTrader has developed special tools for TC2000 Charting Software that come with our ME10 Course and other courses. In addition we offer different sets of Tools for swing traders, momentum traders, options, and position trading and our other courses.
What do TechniTrader® Tools do for you?
TC2000 Tools make your life easier. TC2000 Scans by TechniTrader make finding stocks fast and easy. TC2000 Watchliists by TechniTrader give you a group of stocks to study, TC2000 Work Spaces by TechniTrader do all the work for you in setting up customized work spares for TC2000 so all you need to do is trade and invest with confidence.
What is a TC2000 – TechniTrader® Clubs?
"The Best charting software service and the #1 educational Company are proud to present this New Service!"
It is a private area set aside for students to learn with Martha via the TC2000 notes areas. You have access to Martha's watchlists for different trading styles, Martha's workspaces, settings, periods, and scans for TC2000 and her notes on stocks she is studying. Are you finishing up your ME10 lessons? Then you will be invited to join the ME10 TC2000 club where you can follow along with Martha during your simulator trading experience.
Are you taking a special Elective Course? Then you will be invited to join that Clubs notes area where Martha will post notes regarding stocks for that course training. Are you taking the Cloud Industry Course? Then you will be invited to join the Cloud Club and have access to the list of Cloud companies Martha is monitoring right now.
Maybe you're not a TechniTrader Student yet? We offer a general forum TC2000.com/TechniTrader Club where Martha posts general notes so you can learn and experience what it's like to be a TechniTrader Student learning from an expert in technical analysis.
Visit TC2000.com/TechniTrader to view the complete list of Clubs available to you. Or email info@technitrader.com for more information if you are not a TechniTrader Student. Students please use the student support services emails provided with the ME10 course.
For more information on Worden TC2000 & TechniTrader partnership, Email: info@technitrader.com.