Stock Market Blog
Premier Stock Blog from Martha Stokes CMT
This isn't your average stock market blog. Martha Stokes CMT of TechniTrader provides unique and useful information on developments in the financial markets. Get a rare look into the investing habits of the professional side of the market activity. And gain important insights into how to improve YOUR investing or trading approach by checking in to see what has piqued Martha's interest in the markets today.
Have you been looking for reliable information on the stock market beyond news reports and TV gurus?
Then look no further. You'll learn something new at this one-of-a-kind stock blog.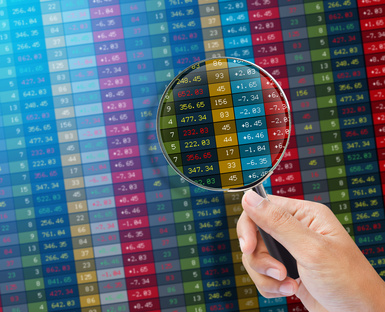 Short Selling stocks during a Bear Market or Intermediate Term Correction should be part of a Trading Plan if you are a Swing, Momentum, or Day Trader. Often times when a technical trader is highly skilled, they can earn more on the downside action than upside action, particularly if the upside is in Platform Pattern™ or choppy sideways action.

Read more

MACD has several key elements that are important to know if you intend to use this indicator as a primary entry signal for buying long, selling short, or options trading. Despite the fact that MACD is extremely popular, empirical evidence shows that most retail traders using MACD are not consistently successful. Many are baffled by the fact that sometimes MACD works, while other times it fails completely.

Read more

Bollinger Bands are by far one the best indicators for analysis of sideways price action in stocks, finding compression patterns early before High Frequency Trading HFT price surges, and visual assistance with Spatial Pattern Recognition Skills™ for beginning traders. However for clarity using the Bollinger Bandwidth Indicator is a better choice for Swing and Day Traders.

Read more