Methodology Essentials Standard Course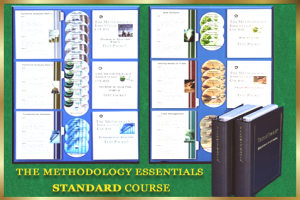 This course is for beginners to novice level stock traders. It teaches the core market knowledge and foundation training to build a comprehensive trading process that is customized for your trading style, personal goals, and time you have to trade.
Benefits of the course: The course covers every aspect of stock trading in a college style format that builds upon each knowledge base and skills as you take the course. It teaches everything you need to trade and have consistent success. It includes trading tools customized to your needs, new student support package, and implementation training after you finish the DVDs and tests.
The best way to decide if a course is right for you is to read what students who have taken the Methodology Essentials Standard Course are doing. Below is one of many reviews we have received from our students. For more reviews, visit our Reviews page under About Us.
Student Review: Thank You Martha! I could not have done it without you and your team's guidance. Mele has been a great source of support and help as well! At first I did not believe having a 75% success rate was possible, however if you stick to it and go back and study and re-study and really apply yourself you can come out on the other side! I'll be taking the options course next, just so I can mix them in to my trading when the market condition allows. Having taken other courses and subscriptions before coming to TechniTrader, I do believe your depth of knowledge and understanding is unparalleled. The best part for me is to finally have some solid understanding of what is happening and why instead of feeling dumb founded and over whelmed and confused. I have not found that anywhere else.– Pomy B.
What do we teach that no one else teaches?
How the current market structure affects stock price movement
How you can follow the lead of the smart money
How to trade with a professional-style process that accounts for the variables in the market
My trading is going great. Your course was really really helpful, I am very happy I've taken it! I've been trading for about 4-6 months now and I've been quite successful. I am very careful with stocks I pick, and by placing stop loss orders I managed to prevent major losses. I really appreciate your scans; they helped me to find some very good picks! I've already doubled my original investment! I am very happy. -Gabriela J.
The TechniTrader Methodology Essentials Course is the only course that teaches a comprehensive, in-depth foundation for trading stocks and options. The Methodology Essentials Course is our most popular stock trading course and provides a solid, easy to use TRADING PROCESS that is not taught elsewhere. Instead of choosing a strategy and then trying to find a stock to fit that strategy, we teach just the opposite.
This course is in TWO PARTS.
The video training which you take at your own pace, in the comfort of your own home, when you have time. This gives you the knowledge base on which to build skills, understand how to properly use the trading tools we provide for you as part of the course, and begin developing a trading process customized to your needs and goals.
The Implementation Phase with hands-on training. Part 2 of the course is working to develop your skills so that as you practice on a simulator, you are building a strong Spatial Pattern Recognition Skill set, are able to use the charting, risk analysis, and trade management tools with ease, and you have our outstanding support staff available to answer any question along the way.
The Methodology Course is the only comprehensive stock market course that includes student support, guidance, and mentoring sessions. It comes with a complete Tools Package for your trading style and needs.
Are the first indicators you learned MACD, Bollinger Bands®, or Stochastic?
These are good indicators, although older, but they are based on only price and time data.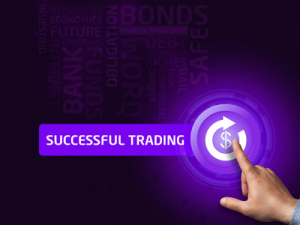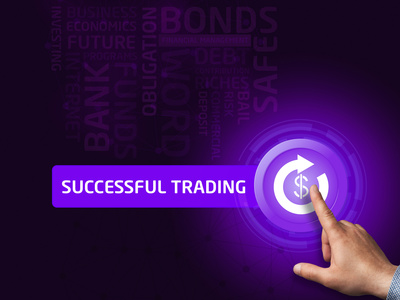 With Dark Pools using Alternative Trading Systems off the public exchanges, they are able to control stock prices in ways that was never possible before.
Dark Pools do not move price, so price and time indicators do not reveal their buying patterns. In addition, High Frequency Trading computers are front-running many retail traders.
Adding the new leading hybrid indicators to your favorite indicators can help reveal where Dark Pools giant-lot institutions are quietly accumulating over many weeks and how to anticipate when HFT orders will trigger for a stock.
Are you using percentage stop losses or have you abandoned using a stop loss because they always get taken out by whipsaws?
Then it is time you learn the new professional method for implementing stop losses that actually do protect capital and profits but avoid the risk of whipsaw action.
---
Learn a trading style that yields stronger profits and that doesn't take up all your time:
The ME10 Course can be tailored to fit exactly your needs for trading or investing in the stock market, whether short-term, long-term, part-time, full-time, or through options or ETFs.
Click to Read Reviews of the ME10 Methodology Essentials Course

I want to thank you for the wonderful training you have given me. While I paid (and am still paying) a significant amount for it, the results have shown it is well worth it – in fact, a bargain. I have been actively trading for about 4 months now and just made my most significant gain yet. It was a DOOZIE! I realize, as you have oft repeated, it is not the stock or my move, but the market and timing. In addition, by following your training, I have had very few losses and those have been very minimal. A lot of my friends are so afraid of the stock market – they simply don't understand it. And of course, I tell them about your training.

This particular stock was on one of my watchlists and the day before earnings release, I bought 500 shares with the simulator. The next day it gapped up significantly. I still saw potential after the gap and bought 200 shares with one of my retirement accounts. Today, after only a few days of being in the trade, I sold SAM making 14 plus points on a fairly pricey (to me) stock. I decided to stay in on the simulator and set my stops for swing style and will see where it rides (If I were to sell today I would have realized 27 points in a week!). We'll see where this thing goes. But, now to look for other similar opportunities. They are there. I just need to find them and patiently wait for the right time.

Again, thank you so much for the GREAT education – from someone who knew practically nothing about the stock market 8 months ago before I signed up for the ME10 Course! THANK YOU, THANK YOU, THANK YOU!

All the best,

– Mike N.
Thank You Martha! I could not have done it without you and your team's guidance. Mele has been a great source of support and help as well!

At first I did not believe having a 75% success rate was possible, however if you stick to it and go back and study and re-study and really apply yourself you can come out on the other side! I'll be taking the options course next, just so I can mix them in to my trading when the market condition allows.

Having taken other courses and subscriptions before coming to TechniTrader, I do believe your depth of knowledge and understanding is unparalleled. The best part for me is to finally have some solid understanding of what is happening and why instead of feeling dumb founded and over whelmed and confused. I have not found that anywhere else.

– Pomy B.
My trading is going great. Your course was really really helpful, I am very happy I've taken it! I've been trading for about 4-6 months now and I've been quite successful. I am very careful with stocks I pick, and by placing stop loss orders I managed to prevent major losses. I really appreciate your scans; they helped me to find some very good picks! I've already doubled my original investment! I am very happy.

-Gabriela J.
This course is wonderful. It has dispelled confusion and made the fundamentals clear, logical and doable. This course is couched in common sense. I knew this information had to exist somewhere! But after 5 years with my other education company, I've yet to hear mention of this essential foundation knowledge.

Thank you.

– Rick S.
I'd like to inform you that I recently had my first two successful trades. These are my first trades since I took the course. I made a 30% or 10 point gain on the first with BNS, and a 20% or 6 point gain on the second with TCK.B. I was stopped out of my second trade and I learnt a lot from those two trades. I can't tell you how many trades that would have went the wrong way if I hadn't practiced the control entry method. Thanks you for your guidance.

– Paul T.
I was frustrated for 15 months and a broken newbie until I became a TechniTrader student since the end of April 2013. I am thrilled and thankful that my friend referred me to Martha after he himself has achieved an annual return of +35% as a newbie 2 years ago. I have now completed numerous courses and my level of knowledge and skills has improved drastically. My account has stopped bleeding and now is growing with consistency.

I am extremely excited!!! I strongly recommend anyone who wants to trade successfully must start with Martha. She is the only person who can give us the full spectrum of knowledge in the most learnable, simplest form, yet highly detailed and insightful like no one else…

Great thanks to Martha and Howard and the great support team of TechniTrader for helping me to achieve my goal!!!!!!

– Monique C.

Martha,
Thank you so much for your thoughtful response to my email. I couldn't agree with your perspective more. The way you put it could possibly revolutionize the way I do business. Marketing experts are stressing to me that we need to be distinctive in the marketplace. This approach could work. Thank you for putting together a series of courses that allows us to progress. I have been shocked that in this industry we (Financial Planners) have to seek out where to find the correct knowledge or follow the pack. It is refreshing to not have to get a bunch of info and then figure out by trial and error if it was accurate. I will continue to refer you to my colleagues and hope they take the advice.

Again, I appreciate your time, I know it is valuable.

– David C.
I am so appreciative of TechniTrader with Martha and Howard's incredibly organized and thorough approach. For the last year I have been gathering information and self-teaching which is as dangerous as self-medicating. I was at the point that the more I learned, the more confused I was becoming. I created my own charts with a dozens of indicators (in beautiful colors I must add) and would just stare blankly at them. It was just by fluke that a new search engine appeared on my windows live account "Bing" and ping, your site popped up. It really scares me to think how naive and ill-equipped I was and that I most certainly would have had some nasty lessons.

Thanks so much for all your help in getting me on track.

Best Regards,

– Gillian C.
You know what was such a good feeling? While I was listening to the questions at the webinar, I realized how much more I know about market conditions and certain indicators, compared to many others that were listening in. Really important stuff too! I know I am still a baby at all this, but it was a real confidence booster! I feel so blessed to be a TechniTrader student. I'm so glad I didn't go with another company and learn "average" information.

– Joy D

I want to thank you for the wonderful training you have given me. While I paid (and am still paying) a significant amount for it, the results have shown it is well worth it – in fact, a bargain. I have been actively trading for about 4 months now and just made my most significant gain yet. It was a DOOZIE! I realize, as you have oft repeated, it is not the stock or my move, but the market and timing. In addition, by following your training, I have had very few losses and those have been very minimal. A lot of my friends are so afraid of the stock market – they simply don't understand it. And of course, I tell them about your training.

This particular stock was on one of my watchlists and the day before earnings release, I bought 500 shares with the simulator. The next day it gapped up significantly. I still saw potential after the gap and bought 200 shares with one of my retirement accounts. Today, after only a few days of being in the trade, I sold SAM making 14 plus points on a fairly pricey (to me) stock. I decided to stay in on the simulator and set my stops for swing style and will see where it rides (If I were to sell today I would have realized 27 points in a week!). We'll see where this thing goes. But, now to look for other similar opportunities. They are there. I just need to find them and patiently wait for the right time.

Again, thank you so much for the GREAT education – from someone who knew practically nothing about the stock market 8 months ago before I signed up for the ME10 Course! THANK YOU, THANK YOU, THANK YOU!

All the best,