Balance of Power Indicator Study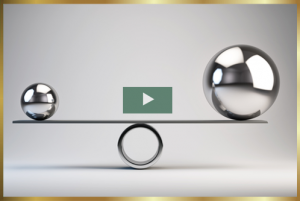 For a Preview of what you will learn in the Balance of Power Indicator Study Online Course, please watch this video.
You will learn why BOP is an essential indicator for trading stocks in today's automated market. You will also discover how BOP reveals Dark Pool activity before price moves.
The preview will also show you basic BOP patterns you will learn in-depth in the online course. Read Balance of Power Course Outline
As one of the very few true Accumulation/Distribution indicators that reveals large-lot trading activity, Balance of Power is extraordinarily useful to all trading styles, and for a variety of trading instruments, including: Stocks, Options, ETFs, Exchange-Traded Currencies, Exchange-Traded Bonds, Exchange-Traded Commodities, E-minis, Single Stock Futures, and Index Futures.
The uniqueness of Balance of Power is its uncanny ability to lead price, as it reveals Dark Pool activity before price moves. BOP exposes the hidden activity of the giant Institutional investors, which control $90 trillion in assets worldwide in every financial market around the globe. It has become increasingly important as an indicator and expresses more patterns and nuances as the Dark Pool Alternative Trading Systems have expanded over the past couple of years.
Watch the BOP Webinar now and start incorporating this indicator into your trading immediately.
The Balance of Power Indicator Online Study is an 8-week Online Course offered exclusively with TechniTrader.

The BOP online course is the most intensive training available for the more sophisticated trader who is determined to go beyond mere red-light/green-light signals that net minimal gains and plenty of losses.
This training is taught in a manner that even a novice trader can understand and is backed with guidance and support from Martha and the TechniTrader staff.
Tools provided with the Balance of Power Indicator Study Course
Custom Chart Templates set up with various leading and subordinate indicator combinations, scans using Balance of Power to find stocks to trade, an instructional Video on how to use the charting tools, notes from Martha Stokes CMT, and a Watchlist of stocks for the semester.
Who would benefit from this Indicator Study Course:
Beginners who have a basic knowledge of Balance of Power.
Advanced traders who are struggling with interpretation and use of this indicator.
Professionals who are managing money for other individuals.
Options traders who need to understand and analyze the underlying stock action of their option trades.
---
Contact us for more info: 888-846-5577 | info@technitrader.com.
Prerequisites:
The Methodology Essentials (ME10) Course is recommended, but not required. This in-depth training is designed to augment the Balance of Power indicator training in the Methodology Essentials (ME10) Course.
Since the Balance of Power indicator is only available in TC2000, access to that charting software for the 8 weeks is required.