Balance of Power Indicator Study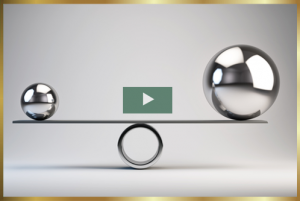 In this Introductory Webinar, you will learn why the Balance of Power (BOP) is an essential indicator for trading stocks in today's automated market.
As one of the very few true Accumulation/Distribution indicators that reveals large lot trading activity, Balance of Power is extraordinarily useful to all trading styles, and for a variety of trading instruments, including: Stocks, Options, Exchange-Traded Funds (ETFs), Exchange-Traded Currencies, Exchange-Traded Bonds, Exchange-Traded Commodities, E-minis, Single Stock Futures, and Index Futures.
The uniqueness of Balance of Power is its uncanny ability to lead price, as it reveals Dark Pool activity before price moves. BOP exposes the hidden activity of the giant Institutional Investors, which control trillions of dollars in assets worldwide in every financial market around the globe. It has become increasingly important as an indicator and expresses more patterns and nuances as the Dark Pool Alternative Trading Systems have expanded over the past couple of years. Watch the BOP Webinar now to see how this leading hybrid indicator works.
---
To Learn How to Trade with Balance of Power
Take the BOP Indicator Study Online Course
You will learn:
The Balance of Power indicator patterns that identify Dark Pool Buy Zones™.
The Shift of Sentiment™ BOP pattern that indicates a bottoming formation has started.
How to use BOP to get into a stock ahead of a huge gap or run up.
How Volume Weighted Average Price (VWAP) orders and Time Weighted Average Price (TWAP) orders alter patterns on BOP.
High Frequency Trading BOP indicator patterns and what they mean for near-term price action.
How to use BOP with Volume and other indicators to aid in identifying market participants for finding ideal entry and exit signals.
---
Contact us for more info: 888-846-5577 | info@technitrader.com
Recommended groundwork training:
The Methodology Essentials (ME10) Course is recommended, but not required. This in-depth training is designed to augment the Balance of Power indicator training in the Methodology Essentials (ME10) Course.