Methodology Essentials Course – Elite Edition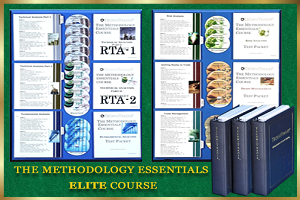 Enrollment: If you have been trading for more than 5 years but are still searching for consistent trading success, this course is for you. What to do next:
1. Watch the Peek Inside Video for this course.
2. Read the Course Syllabus.
3. Call us to enroll or if you have questions:  888-846-5577
The Course has 2 PARTS:
Part One: Self-paced DVD Education.
Part Two: Implementation: Hands-on Training.
Benefits of the Methodology Elite DVD course:
Learn Relational Technical Analysis™, the NEW way to analyze stocks. Relational Technical Analysis™ is the evolution of technical analysis that incorporates more data into the stock chart with faster, more reliable and more efficient interpretations of near-term price action for day, swing, or position trading as well as long-term investing.
The TechniTrader Student Support Package is included to give you the personal attention you need.
Receive a complete set of Advanced Trading Tools, including Hybrid Leading Indicators, Professional chart layouts, custom Elite Scans, Market Condition Analysis Scans, and much more.
Market Structure and Market Participant Group Analysis Training.
Self-Graded Tests for each Module of Training to help you retain what you have learned.
Guidance to help you eliminate bad habits while integrating the new professional trading habits you will learn.
Online Training at the TechniTrader Online Campus for learning Market Condition Analysis with the TechniTrader charting tools.
Online Wiki Student files for continuing education online at your convenience.
"Daily Market Educator" which provides daily lessons, current market conditions, analysis of stocks, and student requested topics of study.
2 Free Mentoring Sessions with student stock picks analyzed with watchlists.
Answers to Your Questions:
888-846-5577
All TechniTrader courses come with
STUDENT SUPPORT
"Once a student, always a student."
---

The Difference between Technical Analysis Modules 1 & 2 and the

NEW

Relational Technical Analysis™

Modules 1 & 2

:
Technical Analysis 1 & 2 modules of the Premier & Standard editions of the Methodology Essentials Course teach the basics of the TechniTrader approach to Technical Analysis, which is the foundation of stock analysis for TechniTrader Students.
The Relational Technical Analysis™ Modules 1 & 2 for the Elite editions of the Methodology Essentials Course are an advanced NEW approach to understanding the relationships between the Stock Market Participant Cycle and stock price action, the Internal Market Structure, and the retail crowd. Relational Technical Analysis™ (RTA) provides more in-depth analysis with more data within the charts, and expands the foundation of training provided in the TA 1 & 2 of the Methodology Essentials Standard & Premier Courses. Relational Technical Analysis™ (RTA) is for experienced to career level traders who are ready to learn a more sophisticated yet simple analysis process.
All of you deserve a big pat on the back for such a well presented and innovative course. I found it easy to follow and full of information that helped answer a lot of questions. Looking forward to improving my success and reviewing the course again for practice. 

Well done! 

– Bob R.
The Methodology Essentials Elite Course is designed for:
– Career Traders who want to make a professional-level income trading stocks.
– Professional Traders who need to learn the new Relational Technical Analysis™.
– Technical Traders who need to understand Market Structure Perspective Trading™.
Relational Technical Analysis™ is the Evolution of Technical Analysis due to the influences of internal market structural changes. It is becoming the standard for all professional technical analysts. Now, this new way of studying stock charts is available for the first time to all career technical traders.
In the Methodology Essentials Elite Course, you will have an entire course on Relational Technical Analysis™ incorporated into the Methodology Essentials Course from TechniTrader. This body of knowledge is not available anywhere else. It will take your skills and tools for trading stocks to a new level of professionalism and success.
You will learn how the 4 components of Relational Technical Analysis™ are incorporated into your stock charts to make this new type of analysis faster, easier and far more reliable than older-style technical analysis methods. If you want to be on the cutting edge of new technology and technical analysis expertise, the Elite Edition of the Methodology Essentials Course is for you.
This course has been several years in development to provide you with the most current skill set on Relational Technical Analytics™, which include: Quantitative, Technical, Fundamental, and Risk Analysis within the charts. This adds far more data while streamlining the entire trade analysis process.
You will learn new types of indicators focusing on data never used in stock charts before, new methods of evaluating the risk factors and quantitative analytics as well as interpreting price data in a whole new way. Combining this extensive body of Relational Technical Analysis™ training into an analytical process prepares traders for trading success in the current market.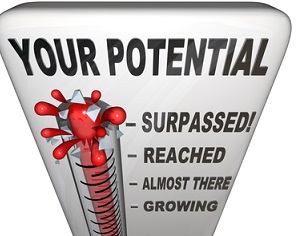 Technical Analysis has been evolving rapidly over the past few years as new computing and analytical technology have been altered by a variety of internal and external forces of the stock market. Liquidity, Trading Venues, Professional Order Types, Professional Routing Systems, Speed of Execution, Lot Size, New Trading Instruments, New Derivatives interaction, Transactional Data, and much more, have forever changed the way professionals use technical analysis.
In 2015, Martha Stokes CMT was asked by the Market Technicians Association to present her theories and analytical methodologies she called Relational Technical Analysis™ to the members of the MTA. It was a huge success. Since then, more and more professionals have sought out more education and training on Relational Technical Analysis™ from Martha Stokes CMT and her company, TechniTrader.
The Methodology Essentials Elite Course provides an extensive education on every aspect of Relational Technical Analysis™ in depth with chart examples to explain and train you on the methodology of this NEW TYPE OF ANALYSIS FOR STOCK TRADING.
By the time you are finished with this course, you will have more knowledge than most professional floor traders and will have a thorough educational background on the inner market structure and how it affects every aspect of your trade, chart analysis, risk analysis and eventual profitability.
To learn more about the Elite Edition of the Methodology Essentials  Course, download the Course Syllabus. This is a detailed Course Outline that explains all the topics you will learn in the entire course.