Stock Market Course for Advanced Traders
Methodology Essentials Course – Elite Edition
If you have more than 5 years of live trading experience and want to trade full-time, then this course is for you. To learn more about Relational Technical Analysis™ in this course, please watch the "Peek Inside" Video.
Who will benefit from this course: Experienced and Advanced Traders who are trading full-time or trading as a business. Traders who need to learn the new Relational Technical Analysis™ advance training.
What you will gain from taking this course: You will learn about Dark Pools, HFTs, and professional traders and how to track their technical 'footprints' using stock charts.
You will take your technical training to a whole new level of awareness of who is controlling price and how price will behave in the near term.
This training is for the sophisticated, advanced trader who wants to earn income typical of professional traders.
The Home Study format has been proven to be a superior method of education. You are able to study at your own pace, at the time that is most convenient for you.
The printed materials provide a continuing reference resource and the DVDs allow for review on a regular basis as needed.
With our unlimited questions resource for students, our training is the best, and that is why TechniTrader is the Gold Standard in Stock Market Education.
The Difference Between Technical Analysis and the Relational Technical Analysis™ Modules:
Technical Analysis 1 & 2 Modules of the Premier & Standard editions of the Methodology Essentials Course teach the basics of the TechniTrader approach to Technical Analysis, which is the foundation of stock analysis for TechniTrader Students.
The Relational Technical Analysis™ Modules 1 & 2 for the Elite editions of the Methodology Essentials Course are an advanced NEW approach to understanding the relationships between the Stock Market Participant Cycle and stock price action, the Internal Market Structure, and the retail crowd. Relational Technical Analysis™ (RTA) provides more in-depth analysis with more data within the charts, and expands the foundation of training provided in the TA 1 & 2 of the Methodology Essentials Standard & Premier Courses. Relational Technical Analysis™ (RTA) is for experienced to career level traders who are ready to learn a more sophisticated yet simple analysis process.
---
This Course, (like all the other TT Courses I've invested in) was Excellent!

Dr. Wayne Dyer was a favorite author and philosopher of mine and he wrote…" When You Change The Way You Look at Things… The Things You Look At Change." The RTA (TechniTrader Methodology Essentials Elite) Course was exactly that. Not only was it a wonderful refresher; it put all the rest into a clearer perspective for me, and more importantly, it's given me a more complete process for analysis, and greater confidence in my stock pics. I specially appreciated the abundance of current examples that Martha presented throughout. It's very clear to me now, that understanding "The Market Participants" at play; their interactions, and knowing "Who Is In Control" at any one moment, is the key to a Technical Analyst's consistant success.

Thank you for your ongoing guidance and mentor-ship.

– David S.
---
The Methodology Essentials Elite Course is designed for:
– Career Traders who want to make a professional-level income trading stocks.
– Professional Traders who need to learn the new Relational Technical Analysis™.
– Technical Traders who need to understand Market Structure Perspective Trading™.
Relational Technical Analysis™ is the Evolution of Technical Analysis due to the influences of internal market structural changes. It is becoming the standard for all professional technical analysts. Now, this new way of studying stock charts is available for the first time to all career technical traders.
In the Methodology Essentials Elite Course, you will have an entire course on Relational Technical Analysis™ incorporated into the Methodology Essentials Course from TechniTrader. This body of knowledge is not available anywhere else. It will take your skills and tools for trading stocks to a new level of professionalism and success.
You will learn how the 4 components of Relational Technical Analysis™ are incorporated into your stock charts to make this new type of analysis faster, easier, and far more reliable than older-style technical analysis methods. If you want to be on the cutting edge of new technology and technical analysis expertise, the Elite Edition of the Methodology Essentials Course is for you.
This course has been several years in development to provide you with the most current skill set on Relational Technical Analytics™, which include: Quantitative, Technical, Fundamental, and Risk Analysis within the charts. This adds far more data while streamlining the entire trade analysis process.
You will learn new types of indicators focusing on data never used in stock charts before, new methods of evaluating the risk factors and quantitative analytics as well as interpreting price data in a whole new way. Combining this extensive body of Relational Technical Analysis™ training into an analytical process prepares traders for trading success in the current market.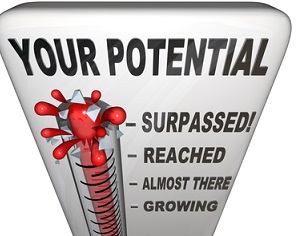 Technical Analysis has been evolving rapidly over the past few years as new computing and analytical technology have been altered by a variety of internal and external forces of the stock market. Liquidity, Trading Venues, Professional Order Types, Professional Routing Systems, Speed of Execution, Lot Size, New Trading Instruments, New Derivatives interaction, Transactional Data, and much more have forever changed the way professionals use technical analysis.
In 2015, Martha Stokes CMT was asked by the Market Technicians Association to present her theories and analytical methodologies she called Relational Technical Analysis™ to the members of the MTA. It was a huge success. Since then, more and more professionals have sought out more education and training on Relational Technical Analysis™ from Martha Stokes CMT and her company, TechniTrader.
The Methodology Essentials Elite Course provides an extensive education on every aspect of Relational Technical Analysis™ in depth with chart examples to explain and train you on the methodology of this NEW TYPE OF ANALYSIS FOR STOCK TRADING.
By the time you are finished with this course, you will have more knowledge than most professional floor traders and will have a thorough educational background on the inner market structure and how it affects every aspect of your trade, chart analysis, risk analysis, and eventual profitability.
To learn more about the Elite Edition of the Methodology Essentials Course, download the Course Syllabus. This is a detailed Course Outline that explains all the topics you will learn in the entire course.