Balance of Power Indicator Study Course - Week 5
8 week Online Course offered exclusively with TechniTrader (

9/2/2020 – 10/28/2020

)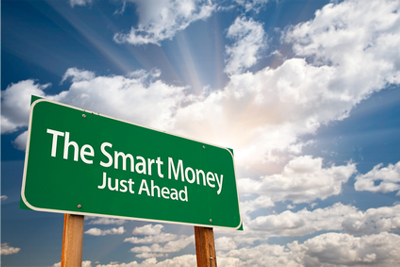 Take a master class on TC2000's Balance of Power indicator. In this online course, you'll learn TechniTrader's unique approach to using the Balance of Power Indicator to help identify the trading activity of Dark Pools, Professional Traders and High Frequency Trading in stock charts—no extra data service necessary.
It's all in the chart patterns. The institutions' automated trading methods create patterns that repeat in specific ways. Learn these large-lot "footprints" ONLY at TechniTrader in this online course taught by Martha Stokes, CMT.
---
---
This Course is formatted in 8 Weekly Lessons that are self-paced and include: Chart Pattern Training, Homework, Tests, Weekly Course Notes for analysis requests and answers to questions. Email support is ongoing, there is no time limit.
Custom Tools for TC2000 are included.
Recommended groundwork training: Methodology Essentials (ME10) Course.
Questions?
Contact a Curriculum Advisor:
888-846-5577
---
Every month we feature special events just for you. To keep in touch with our events, please register for the Profit Hunter to receive invitations to our most popular events. Join the TechniTrader Community of Traders. All seating is limited. Early registration for any event is recommended. The Profit Hunter is our weekly training and event email that gives you a heads up for events.
———————

Test Drive our training with live Interactive webinars. We analyze your stock picks, and give you hands-on training during our webinars. See the Featured Event for more details.
Live Events in your city. For more information please join the TechniTrader Community of Traders. Click here to join Profit Hunter
Weekly Radio Shows
Every week Martha Stokes CMT gives a talk about the stock market or investing on her radio show, where she discusses current topics of interest for both traders and investors. Her candid and frank explanation of the markets is a refreshing change from the norm, and provides a different perspective for listeners. Martha Stokes CMT Live Radio Shows
Speaking Engagements
Martha Stokes, CMT is a highly sought after live presenter. She has been known to clear the floor of the Money Show when she speaks at these events, the rest of the show abandoned to hear her speak. Her speaking engagements are always filled to over capacity with standing room only due to her dynamic style and insightful topics. If you are interested in requesting Martha Stokes, CMT for a speaking engagement, please email info@technitrader.com with the details of your event to receive cost information.