Balance of Power Indicator Study Course - Week 1
8 week Online Course offered exclusively with TechniTrader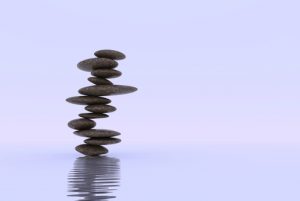 The BOP online course is the most intensive training available for the more sophisticated trader who is determined to go beyond mere red-light/green-light signals that net minimal gains and plenty of losses. This training is taught in a manner that even a novice trader can understand and is backed with guidance and support from Martha and the TechniTrader staff.
Tools provided with the Balance of Power Indicator Study Course
Custom Chart Templates set up with various leading and subordinate indicator combinations, scans using Balance of Power to find stocks to trade, an instructional Video on how to use the charting tools, notes from Martha Stokes CMT, and a Watchlist of stocks for the semester.
---
Who would benefit from this Indicator Study Course:
Beginners who have a basic knowledge of Balance of Power.
Advanced traders who are struggling with interpretation and use of this indicator.
Professionals who are managing money for other individuals.
Options traders who need to understand and analyze the underlying stock action of their option trades.
For more Information about Balance of Power Indicator Study Course: Click Here

---
Start Today!
Prerequisites:
The Methodology Essentials (ME10) Course is recommended, but not required. This in-depth training is designed to augment the Balance of Power indicator training in the Methodology Essentials (ME10) Course.
Since the Balance of Power indicator is only available in TC2000, access to that charting software for the 8 weeks is required.
---
Our live online and archived webinars offer a full hour of training on specific topics of interest to traders and investors. Webinars are an excellent way to experience learning from Martha Stokes, CMT and Howard Johnson, STM either live or recorded.
From time to time, Martha Stokes CMT and Howard Johnson tour major cities and teach live seminars, which provide an opportunity to talk to our Co-Founders directly, and to experience how they teach in a live environment. Seminars require pre-registration and seating is limited. Most seminars fill to over capacity, so be sure and register early.
Every week Martha Stokes CMT gives a talk about the stock market or investing on her radio show, where she discusses current topics of interest for both traders and investors. Her candid and frank explanation of the markets is a refreshing change from the norm, and provides a different perspective for listeners. Martha Stokes CMT Live Radio Shows.
Speaking Engagements
Martha Stokes, CMT is a highly sought after live presenter. She has been known to clear the floor of the Money Show when she speaks at these events, the rest of the show abandoned to hear her speak. Her speaking engagements are always filled to over capacity with standing room only due to her dynamic style and insightful topics. If you are interested in requesting Martha Stokes, CMT for a speaking engagement, please email info@technitrader.com with the details of your event to receive cost information.