Emerging Displacement Technologies for Investors: 2019 Virtual Course
January 12 @ 9:00 am

-

12:00 pm

PST
TechniTrader is holding a Virtual Stock Training Course on
---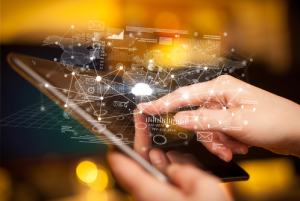 Beneath the turbulence of the global financial markets, a new generation of technology stocks is coming to market at an accelerated and unprecedented pace. These emerging technologies will displace millions of jobs, change the financial world to its foundation, and reinvent business as we know it.
Investors and Traders need to know what is evolving and the extent to which these emerging displacement technologies will forever change the Economy of the US & world trade as we know it. Never before in the history of economies has new technology played such a critical role in the shaping of the future politically, socially, and financially.
---
These technological advancements are far-reaching and will disrupt many industries including:
Financial Services, Software, Internet, Infrastructure, Communications, Capital Markets, Asset Management, Computers, Semi-Conductors, Manufacturing, Banking, Electronics, Engineering, Industrial Distribution, Drugs, Medical Equipment, Healthcare Services, Scientific and Technical Instruments, Telecom, Staffing and Outsourcing, Security, Consumer Products, Business Services, and more.
As new displacement technologies start their path to Initial Public Offering for many new young companies, is when the savviest investors and traders are getting educated on them. Martha Stokes, CMT has decided that her students need this vital information NOW, before the start of 2019 and the changes that are coming for the economy next year and into 2020.
---
Call Us:

888-846-5577

for the 2019 Virtual Course TODAY
---
This Live Education Includes: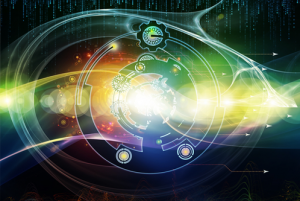 – A comprehensive e-Study Guide complete with every company, stock chart, industry and new technology you will learn about in the Virtual Course.
– Access to the 3-hour Video recording of the Virtual course after the live event.
– A complete list of the NEW industries and NEW Products coming to market.
– A watchlist of stocks to watch and study for 2019 and the next decade.
– The industries, both old and NEW, to monitor closely as the changes occur.
– A front row seat in the Virtual Classroom where you'll be able to see and ask Martha questions.
– What jobs will be lost. What jobs will suffer severe cutbacks.
– How the current major corporations are integrating this new technology at record speeds and how this will affect YOUR job or your college-bound student.
– What technologies will be displaced. What technologies will disrupt the most.
– How to prepare for a future that will change faster than in any other decade before.
---
Who will benefit from this Virtual Course:
Anyone who has a pension plan, mutual funds, or retirement account. Any investor or trader who wants to learn where to find the fast growth stocks of the next generation. Anyone who wants to be in on the ground floor of the most fascinating and pervasive new technologies since Cloud Computing.
Why this Virtual Course is so important:
Martha Stokes, CMT is renowned for her ability to recognize new displacement technologies at the earliest phase of development in order to track the dominant companies that will be the next great stock investments.
In 2011, she gave her first Virtual Course on Cloud Computing where she stated that this then-new technology would take less than 10 years to become a househould name even though "experts" predicted it would take 20 years. Her statement became fact quickly. She knew this because of her expertise in Cycle Evolution, which includes the life cycle of new technologies.
Virtual Course Information:
Martha Stokes will present 12 new technologies that are emerging early next year. Her research on each technology is extensive and includes exhaustive analysis of each new industry, their products, services, impact on social, economic, and political areas, the implications for the global economy and financial markets, which companies are postured to dominate, the industry forecasts for the next couple of years, and much more.
You will learn all you need to know about the new technologies that are under development right now, with many small, new, exciting companies posturing for IPO status in the next year and beyond. You will learn which firms are creating the most significant technologies that will be as stunning in scope as the Smart Phone of the 2007-2015 era.
Join us for a fascinating day of education on the new technologies and companies that all forward-thinking investors must learn about now, before they become household names a few years from now.
As with all TechniTrader Virtual Courses, seating is limited to provide enough time for questions. Reserve your seat today to attend the most captivating, important investing education you will experience in 2019.
---
Our live online and archived webinars offer a full hour of training on specific topics of interest to traders and investors. Webinars are an excellent way to experience learning from Martha Stokes, CMT and Howard Johnson, STM either live or recorded.
From time to time, Martha Stokes CMT and Howard Johnson tour major cities and teach live seminars, which provide an opportunity to talk to our Co-Founders directly, and to experience how they teach in a live environment. Seminars require pre-registration and seating is limited. Most seminars fill to over capacity, so be sure and register early.
Every week Martha Stokes CMT gives a talk about the stock market or investing on her radio show, where she discusses current topics of interest for both traders and investors. Her candid and frank explanation of the markets is a refreshing change from the norm, and provides a different perspective for listeners. Martha Stokes CMT Live Radio Shows.
Speaking Engagements
Martha Stokes, CMT is a highly sought after live presenter. She has been known to clear the floor of the Money Show when she speaks at these events, the rest of the show abandoned to hear her speak. Her speaking engagements are always filled to over capacity with standing room only due to her dynamic style and insightful topics. If you are interested in requesting Martha Stokes, CMT for a speaking engagement, please email info@technitrader.com with the details of your event to receive cost information.