Hybrid Leading Indicator (TSV) Online Course - Week 8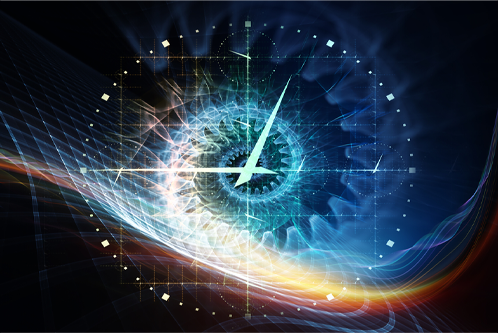 Time Segmented Volume is a relatively new indicator developed during the 1990s for the modern electronic marketplace.
TSV is a unique indicator that includes all 3 pieces of data, price, time and quantity. TSV is a volume oscillator indicator that is designed to reveal information about large lot activity versus smaller lot activity and qualities within its formula that give it leading patterns. Indicators that lead price are hybrid indicators. This course will teach how to use TSV with sub-ordinate indicators to produce a leading indicator that moves in advance of price.
Price indicators tend to follow price. What makes TSV unique from older indicators such as MACD, Stochastic, On Balance Volume, Relative Strength and Moving Averages is that it has all 3 primary data streams included in the formula.
Time Segmented Volume has a complex formula that tracks volume lots over time, exposing quiet accumulation or distribution patterns often before price changes its direction. This allows for more pre-entry preparation and better entries that are planned rather than rushing to buy a stock as it is moving.
Course start:

12/4/19 – 1/29/20



Read Course Outline Below

*The Time Segmented Volume indicator is a proprietary Worden indicator available only to TC2000 charting software
Become a TechniTader student with any complete Methodology Essentials Courses
---
Questions?
Call: 888-846-5577
Every month we feature special events just for you. To keep in touch with our events, please register for the Profit Hunter to receive invitations to our most popular events. Join the TechniTrader Community of Traders. All seating is limited. Early registration for any event is recommended. The Profit Hunter is our weekly training and event email that gives you a heads up for events.
———————

Test Drive our training with live Interactive webinars. We analyze your stock picks, and give you hands-on training during our webinars. See the Featured Event for more details.
Live Events in your city. For more information please join the TechniTrader Community of Traders. Click here to join Profit Hunter
Weekly Radio Shows
Every week Martha Stokes CMT gives a talk about the stock market or investing on her radio show, where she discusses current topics of interest for both traders and investors. Her candid and frank explanation of the markets is a refreshing change from the norm, and provides a different perspective for listeners. Martha Stokes CMT Live Radio Shows
Speaking Engagements
Martha Stokes, CMT is a highly sought after live presenter. She has been known to clear the floor of the Money Show when she speaks at these events, the rest of the show abandoned to hear her speak. Her speaking engagements are always filled to over capacity with standing room only due to her dynamic style and insightful topics. If you are interested in requesting Martha Stokes, CMT for a speaking engagement, please email info@technitrader.com with the details of your event to receive cost information.