Relational Technical Analysis Webinar by TechniTrader
November 1, 2018 @ 4:00 pm

-

5:00 pm

PDT
Learn about the Evolution of Technical Analysis and How it Can Help You Make More Income
This is an Advanced Training Webinar by TechniTrader
Thursday November 1st 2018 at 4:00 PM PDT (7:00 PM EDT)
---
| REGISTER HERE |
*You Must Have TechniTrader Account to Register for the Webinar
---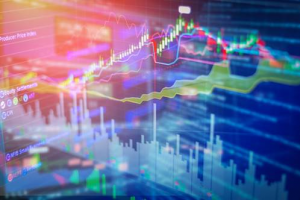 Why YOU need to attend this Webinar:
1 – Relational Technical Analysis is a superior way to identify the strongest stock picks.
2 – Learn to use relational chart patterns to identify key market participants' footprints.
3 – Incorporate 4 types of analysis into the stock chart for faster, more reliable analysis.
4 – Target the most powerful market participant groups: what and where they are trading.
5 – Simplifies the process of choosing the best stocks.
6 – Streamlines your trading process.
7 – Identifies the 'footprints' of pro traders, Dark Pools, and HFTs BEFORE price moves.
8 – Relational Technical Analysis seamlessly incorporates the risk assessment, exposing hidden risk and reducing risk of whipsaw trades.
9 – See how Relational Technical Analysis uses quantitative analytics built into scans and sorts to select the best stocks.
10 – Relational Technical Analysis is easy to learn and fun to use.
---

If you are ready to take your trading to the next level for higher income with less time and stress, if you want to eliminate common mistakes and problems in trade analysis, this webinar is for YOU.
Who will benefit from this training: This is an advanced training webinar. Experienced to Elite Level Retail Traders will find this information to be invaluable. Beginners may find it overwhelming at times and should take notes and ask plenty of questions so we can help you understand the new concepts.
This is NEW TechniTrader Webinar for 2018! Be the first to attend.
---
Note: Preregistration is required. Seating for this webinar is limited due to the extraordinarily high demand for this training.
| REGISTER NOW! |
*You Must Have TechniTrader Account to Register for the Webinar
---
Our live online and archived webinars offer a full hour of training on specific topics of interest to traders and investors. Webinars are an excellent way to experience learning from Martha Stokes, CMT and Howard Johnson, STM either live or recorded.
From time to time, Martha Stokes CMT and Howard Johnson tour major cities and teach live seminars, which provide an opportunity to talk to our Co-Founders directly, and to experience how they teach in a live environment. Seminars require pre-registration and seating is limited. Most seminars fill to over capacity, so be sure and register early.
Every week Martha Stokes CMT gives a talk about the stock market or investing on her radio show, where she discusses current topics of interest for both traders and investors. Her candid and frank explanation of the markets is a refreshing change from the norm, and provides a different perspective for listeners. Martha Stokes CMT Live Radio Shows.
Speaking Engagements
Martha Stokes, CMT is a highly sought after live presenter. She has been known to clear the floor of the Money Show when she speaks at these events, the rest of the show abandoned to hear her speak. Her speaking engagements are always filled to over capacity with standing room only due to her dynamic style and insightful topics. If you are interested in requesting Martha Stokes, CMT for a speaking engagement, please email info@technitrader.com with the details of your event to receive cost information.