How to Make Huge Profits in a Volatile Market Webinar
January 19 @ 9:00 am

-

10:00 am

PST
How to Make Huge Profits in a Volatile Market
---
At LAST! A Training Webinar on How to Make Volatile Markets Profitable for YOU!
Get your trading on track for higher profits this year: Learn the secrets of a stock market expert on how to use strategies for trading a Volatile Market Condition. Are you losing money trading stocks right now? Are you exasperated with the highly volatile trading conditions? Are you wondering what to do? This Webinar has the answers you need.
|Call Us:

888-846-5577

|

---
Most traders make excellent profits when there is a strong uptrend in the markets. However, when the markets become volatile or trend down, many traders lose money trading stocks or options.
TechniTrader's "How to Make Huge Profits in a Volatile Market" Webinar teaches you:
1 – How to Find Stocks with the highest potential to move with momentum quickly.
2 – How to Assess Risk using Relational Technical Analysis.
3 – How to determine your Profit Potential BEFORE you enter the trade.
4 – What you don't know about Volatility.
---

Who will benefit from this Webinar:
1 – Experienced to Expert-Level Retail Traders.
2 – Professional Career traders making an income from stocks.
3 – Intermediate-Level Swing and Day traders.
4 – Intraday Traders who are attempting to trade with professionals or ahead of HFTs.
A key element in trading volatile markets is to be able to trade both the uptrend AND the DOWNTREND.  Most retail traders already know how to trade an uptrend. What they don't understand is the downtrend.
---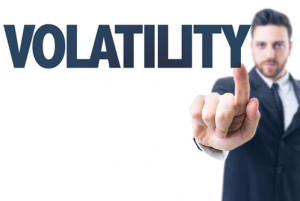 Martha Stokes CMT has dedicated the past 20 years to helping retail traders and professionals learn how to interpret and recognize who is controlling price based on technical Candlestick Patterns and Hybrid Leading Indicators. Her students have a stellar track record of success, far above any other training company or stock market guru.
In this webinar, you will learn how to trade a volatile market condition where the trend shifts back and forth often and unexpectedly for most traders.  Martha will show you how to read charts in a totally new way using her Relational Technical Analysis, Spatial Pattern Recognition Skill Development Techniques and Technically-based Risk Assessment to trade with the professionals who create the strong runs and huge profits.
Beginners: If you have less than 2 years' experience, you will find this webinar to be challenging in understanding all the new concepts, technical analysis, indicator analysis and high-level skill development.  You may wish to visit our Learning Center before attending this webinar.
Participation:  Be prepared to take notes. This is, as always at TechniTrader.com, a webinar that is packed with training and education you have never seen before.  The training is an intense hour of training that will give you vital information for trading volatile market conditions
---
Note: Preregistration is required. Seating for this webinar is limited due to the extraordinarily high demand for this training.
|Call Us:

888-846-5577

|
---
Our live online and archived webinars offer a full hour of training on specific topics of interest to traders and investors. Webinars are an excellent way to experience learning from Martha Stokes, CMT and Howard Johnson, STM either live or recorded.
From time to time, Martha Stokes CMT and Howard Johnson tour major cities and teach live seminars, which provide an opportunity to talk to our Co-Founders directly, and to experience how they teach in a live environment. Seminars require pre-registration and seating is limited. Most seminars fill to over capacity, so be sure and register early.
Every week Martha Stokes CMT gives a talk about the stock market or investing on her radio show, where she discusses current topics of interest for both traders and investors. Her candid and frank explanation of the markets is a refreshing change from the norm, and provides a different perspective for listeners. Martha Stokes CMT Live Radio Shows.
Speaking Engagements
Martha Stokes, CMT is a highly sought after live presenter. She has been known to clear the floor of the Money Show when she speaks at these events, the rest of the show abandoned to hear her speak. Her speaking engagements are always filled to over capacity with standing room only due to her dynamic style and insightful topics. If you are interested in requesting Martha Stokes, CMT for a speaking engagement, please email info@technitrader.com with the details of your event to receive cost information.