The Crypto Tsunami - A TechniTrader Virtual Course
January 18 @ 9:00 am

-

1:00 pm

PST
This TechniTrader Virtual Course will give traders and investors the edge they need to get in on the ground floor of the Crypto revolution that will disrupt and displace current financial systems in the next decade. Take this virtual online course to learn about the companies that are moving first on the various areas of this new technology.
---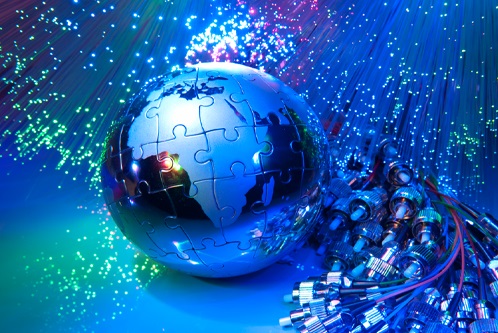 The Global Financial System & Bank Displacement Technology Evolution BEGINS NOW.
Why Now?
The Crypto Industry has had a sudden acceleration of activity that is moving the industry forward at a much faster pace than Martha Stokes, CMT previously estimated. Therefore, she has moved this Virtual Course up to next month so you can be ready in advance of these massive changes. Crypto is MORE than just a new form of currencies. It is an absolute reinvention of the entire global monetary system.
---
---
What will you learn?
● The buzz words of this new technology and explanation of how each facet of the Crypto evolution is being used to create new opportunities for business.
● Which companies are going to be the top 3 potentially dominant corporations.
● Which publicly traded companies will be displaced within a couple of years.
● Which industries will be impacted the most.
● Where you should invest and how you should trade this new industry.
● How it will affect the US Economy and the Global Financial Markets.
● How to plan for these changes both in your trading and in your personal life.
Why is this important to your trading & investing?
This is a mega shift of power from centralized big global banking and centralized monetary systems by the Federal Reserve Bank to a decentralized monetary system managed and controlled by a few major corporations.
---
How you need to use this information now and in 2020-2025.
This is a mega shift of power from centralized big global banking and centralized monetary systems by the Federal Reserve Bank to a decentralized monetary system managed and controlled by a few major corporations.
---
Where you can access more information on this topic.
The Course will include resources, networking and informational websites for attendees. A list of companies at risk and a list of the dominant companies will be provided.
---

The Risk Factors as the monetary policies change and the money system decentralizes.
All change brings risk. In 2011 Martha Stokes, CMT was one of the first to recognize the acceleration of Cloud Computing adoption. She accurately identified the dominant top companies in various industries. She is now providing the same training for the Crypto Tsunami.
The World of Finance and Banking is facing a massive internal and external structural change that will disrupt and displace the banking and financial system of today. Within a few years, the entire landscape of banking, global stock markets, consumer credit, business financing and corporate financing will be swept away by the Crypto Tsunami.
The Global markets are facing a critical juncture of stress as the Federal Reserve Bank of the US and many other nations struggle to control the flow of monies to negate another banking debacle and financial crisis. The effort is failing to fix the internal problems that have plagued the global banking system since the banking debacle of 2008.
Lowering interest rates and pumping billions of dollars into the banking system repo markets continues even as the US economy has expanded with the lowest unemployment rate in 50 years.
---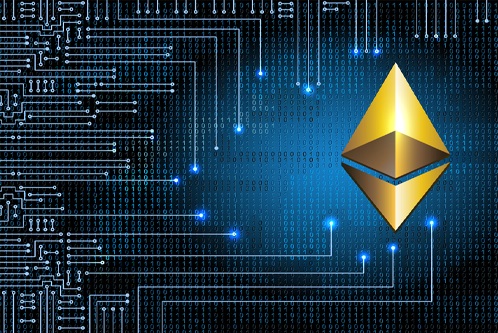 Clearly the monetary system and strategies for maintaining the economy are no longer functioning.
The risks are huge for the Federal Reserve Banks around the world and the entire global banking system. The malfunctioning monetary system is fueling the Crypto Tsunami, accelerating the impact that this new technology will have on the global economy.
As the global banking system continues to destabilize behind the scenes, more corporations are moving toward offering cryptocurrencies of their own to prepare and protect their company from the troubled banking system. Decentralization of the entire banking system structure has already begun.
This is being fueled by FinTech, Crypto Technology, Crypto Virtual Ledgers, Blockchain integration, new Cryptocurrency development by several major high-tech companies. Universally, the average US consumer is willing and, at times, even eager to embrace a new form of money control and disbursement.
This is all part of the NEW FINANCIAL INVESTING-BASED ECONOMY that will drive economies, stock markets, and the global financial system toward a whole new monetary system. Decentralized currencies and monetary systems will create new opportunities for investors and traders, along with plenty of challenges as well.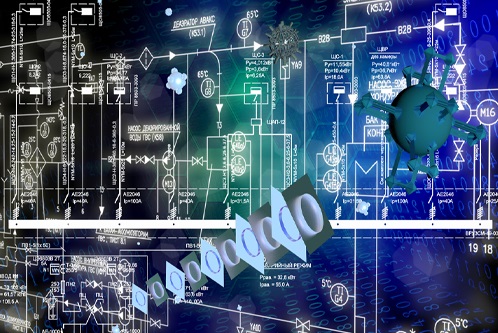 All of this is happening at an accelerated pace as the banking system of the US, China and Europe teeters, once again, on extreme risk, overnight cash shortages and expanding Fed Balance Sheets beyond all previous historical levels. The changes to how the average consumer, small business, and corporations pay for products and services is undergoing the same displacement technology environment as the Dot-com era, which was the beginning of the current regime of mega Blue-Chip Tech Companies such as Amazon, Google, Apple, Netflix and Facebook.
Stock Market Traders and investors need to understand this phenomenon, the speed at which these changes will occur, where the OPPORTUNITIES for huge profits from trading and investing in these stocks will come from, and how to prepare for a totally new approach to banking, borrowing, lending, investing and trading income.
Those who learn about and understand this huge cataclysmic change and opportunity will be in on the ground floor of the most massive technological change to the banking system in over 100 years.
---
About Martha Stokes CMT
Martha Stokes has been the voice of the future since 1986, when she attended the Consumer Electronic Show and walked by the IBM and MSFT combined booth. At that time, everyone believed that APPLE Computers would be the dominant company. Martha immediately saw that it would be Microsoft and IBM that ruled the PC Industry. She also identified key industries and the top 3 companies for each of those industries.
Since then, Martha has been ahead of new technology movement, accurately identifying primary shifts for technology, displacement and disruptive technologies. Each time, she accurately identified the top companies in each industry contributing to that new technology and provided this information to her students and followers. Martha Stokes ability to identify key industry accelerated growth before it is common knowledge helps her students stay ahead of the crowd and able to take advantage of her special talent to increase their ROI for investments and trading.
TechniTrader Virtual Courses provide an up-front and personal engagement of the attendees with immediate answers to their questions with a candid, decisive layout of the critical information you need to know to start planning for trades and investments at the ground floor. This is the last Virtual course that will be offered by TechniTrader for 2020.
Every month we feature special events just for you. To keep in touch with our events, please register for the Profit Hunter to receive invitations to our most popular events. Join the TechniTrader Community of Traders. All seating is limited. Early registration for any event is recommended. The Profit Hunter is our weekly training and event email that gives you a heads up for events.
———————

Test Drive our training with live Interactive webinars. We analyze your stock picks, and give you hands-on training during our webinars. See the Featured Event for more details.
Live Events in your city. For more information please join the TechniTrader Community of Traders. Click here to join Profit Hunter
Weekly Radio Shows
Every week Martha Stokes CMT gives a talk about the stock market or investing on her radio show, where she discusses current topics of interest for both traders and investors. Her candid and frank explanation of the markets is a refreshing change from the norm, and provides a different perspective for listeners. Martha Stokes CMT Live Radio Shows
Speaking Engagements
Martha Stokes, CMT is a highly sought after live presenter. She has been known to clear the floor of the Money Show when she speaks at these events, the rest of the show abandoned to hear her speak. Her speaking engagements are always filled to over capacity with standing room only due to her dynamic style and insightful topics. If you are interested in requesting Martha Stokes, CMT for a speaking engagement, please email info@technitrader.com with the details of your event to receive cost information.