Trading Small Cap Stocks Webinar by TechniTrader
Learn How to Trade Small-Cap Stocks and Low-Priced Stocks.
Choose the most convenient webinar time for you:
Saturday, March 9, 2019 at 8 am PT ( 11am ET) OR 12 pm PT (3 pm ET)
Are you frustrated with recommended stocks? Would you like to find stocks poised to move suddenly? Did you know you can earn more with less capital by trading Small Caps?
Learn why and how at this brand new webinar with Martha Stokes, CMT.
---
| REGISTER HERE |
You'll go through a small cap stock trade with a professional from start to finish…It's the test-drive of TechniTrader training that you don't want to miss!
---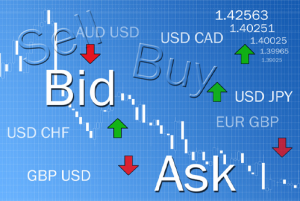 Many traders have lower capital bases or want to make more money than just 25 cents or 50 cents per share. You can trade a small cap stock and make MORE MONEY with LESS RISK and in LESS TIME.
Small Cap stocks have much more momentum than most big blue-chip stocks that are expensive and very high-risk trades. Learn Small Cap Trading from a professional.
Martha Stokes CMT has dedicated the past 20 years to helping retail traders and professionals learn how to interpret and recognize who is controlling price based on technical Candlestick Patterns and Hybrid Leading Indicators.
Her students have a stellar track record of success, far above any other training company or stock market guru.
Small Cap stocks are currently under hidden accumulation and many are in excellent, low price levels. Small Caps often LEAD the market and many are bottoming with easy-to-identify entries and very low risk. The capital needed to trade small cap stocks is significantly less than trading the big-name companies that are hundreds to thousands of dollars per share.  Trading small cap stocks is easier than trading options, and with higher potential profits.
TechniTrader's "Trading Small Cap Stocks" Webinar teaches you:
WHY Small Caps move with big gains in such low-priced stocks.
Why the Dark Pools' Liquidity Draw on Small Caps creates natural momentum.
Why the SEC has changed the rules on SPREADS for Small-Cap and low-priced stocks.
Why the SEC rule BENEFITS YOU as a trader.
How to use Relational Analysis to determine Point Gain Potential.
How to calculate the risk of the trade versus the profit.
What trendline patterns and setups to use.
What trading styles to use for small cap stocks.
How to identify the Dark Pools' hidden accumulation & Pro Traders' setups that offer high income.
Why small caps have wider spreads and how to use that to your advantage.
Who will benefit from this Webinar:
Experienced Retail Traders | Low Capital Base Traders | Beginners who are risk averse | Intermediate-Level Swing & Day traders
---
In this webinar, you will learn how to trade small cap stocks and lower priced stocks. You will learn how to find these stocks quickly and how to know when to enter the stock, where to place a stop loss and trailing profit stops. The webinar includes a simulated trade that you will participate in, making trading decisions through the training on this small cap trade. This hands-on training is an exclusive training experience that is usually reserved strictly for TechniTrader students.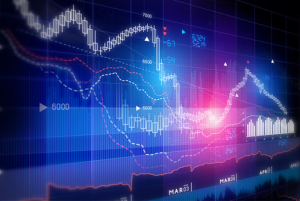 Beginners: If you have less than 2 years' experience, you will find this webinar exciting and packed with so much training and education that you will feel like you've been hit with a fire hose of information.
You should be ready to take notes and to participate in the simulated hands on training stock trade.
Participation:  Be prepared to take notes. This is, as always at TechniTrader.com, a webinar that is loaded with education you have never seen before. It will be an intense hour of training that will give you vital information for trading small cap stocks.
---
Register TODAY! Grab your Seat for this educational training webinar you won't want to miss.
| REGISTER HERE |
---
Every month we feature special events just for you. To keep in touch with our events, please register for the Profit Hunter to receive invitations to our most popular events. Join the TechniTrader Community of Traders. All seating is limited. Early registration for any event is recommended. The Profit Hunter is our weekly training and event email that gives you a heads up for events.
———————

Test Drive our training with live Interactive webinars. We analyze your stock picks, and give you hands-on training during our webinars. See the Featured Event for more details.
Live Events in your city. For more information please join the TechniTrader Community of Traders. Click here to join Profit Hunter
Weekly Radio Shows
Every week Martha Stokes CMT gives a talk about the stock market or investing on her radio show, where she discusses current topics of interest for both traders and investors. Her candid and frank explanation of the markets is a refreshing change from the norm, and provides a different perspective for listeners. Martha Stokes CMT Live Radio Shows
Speaking Engagements
Martha Stokes, CMT is a highly sought after live presenter. She has been known to clear the floor of the Money Show when she speaks at these events, the rest of the show abandoned to hear her speak. Her speaking engagements are always filled to over capacity with standing room only due to her dynamic style and insightful topics. If you are interested in requesting Martha Stokes, CMT for a speaking engagement, please email info@technitrader.com with the details of your event to receive cost information.