What are ETD's and How can You Use Them?
May 6, 2019 @ 9:00 am

-

9:30 am

PDT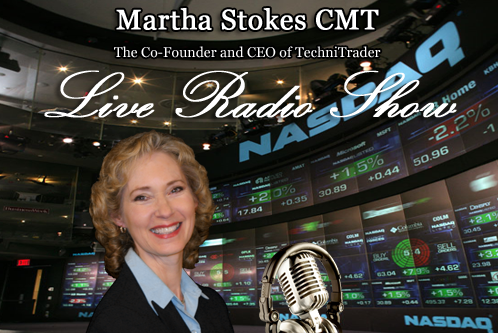 Exchange Traded Derivatives are ETFs, ETNs, ETCs, ETCCs, REITs, and other Exchange Traded Products that are bought and sold on the stock exchanges just like a share of stock. The ETD industry has been growing exponentially in the past couple of years.
There are now over 3000 different kinds of Exchange Traded Derivatives trading on the stock market. These include Exchange Traded Commodities, REITs, Exchange Traded Currencies, Exchange Traded Funds, and Exchange Traded Notes aka Bonds, Emerging Markets and much more.
Nearly every other financial market is now represented on the stock exchange with an ETD or several ETDs. The Derivatives market for the stock exchanges is a huge segment of the stock market and generates huge profits for those who know how to use these trading and investing instruments.
To request a Radio Show Topic, email radioshow@technitrader.com
*Try TechniTrader Training App. Listen Martha Radio Shows & Podcasts.
Every month we feature special events just for you. To keep in touch with our events, please register for the Profit Hunter to receive invitations to our most popular events. Join the TechniTrader Community of Traders. All seating is limited. Early registration for any event is recommended. The Profit Hunter is our weekly training and event email that gives you a heads up for events.
———————

Test Drive our training with live Interactive webinars. We analyze your stock picks, and give you hands-on training during our webinars. See the Featured Event for more details.
Live Events in your city. For more information please join the TechniTrader Community of Traders. Click here to join Profit Hunter
Weekly Radio Shows
Every week Martha Stokes CMT gives a talk about the stock market or investing on her radio show, where she discusses current topics of interest for both traders and investors. Her candid and frank explanation of the markets is a refreshing change from the norm, and provides a different perspective for listeners. Martha Stokes CMT Live Radio Shows
Speaking Engagements
Martha Stokes, CMT is a highly sought after live presenter. She has been known to clear the floor of the Money Show when she speaks at these events, the rest of the show abandoned to hear her speak. Her speaking engagements are always filled to over capacity with standing room only due to her dynamic style and insightful topics. If you are interested in requesting Martha Stokes, CMT for a speaking engagement, please email info@technitrader.com with the details of your event to receive cost information.