High Frequency Trading Action with MetaStock Software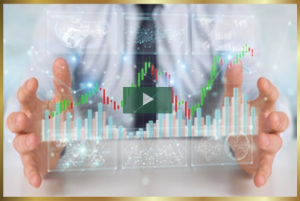 In this training webinar, Martha Stokes CMT will explain how to find and exploit the huge price momentum runs of High Frequency Trading (HFT). Martha has an extensive background in Market Structure Analysis.
Her inside view of how these fast-paced, professional order processing systems work will help you trade better with higher profits regardless of your trading style. This training is for intraday, day, swing, momentum, and position traders who want to understand how to use HFT action to their advantage.
You will learn:
Where these millisecond orders occur
Which setups cause the automated orders of HFTs to trigger and why
Why price and volume skyrocket within a single day
This is a hands-on training session with actual trades to show you how to use what you learn in this Training Video.
---

MetaStock® and TechniTrader® have been working together since 2009 to provide our students with more versatility and flexibility in charting software. TechniTrader courses now offer a complete set of trading tools created for MetaStock software users, including our proprietary custom market condition scans, trading style scans, custom indicators, chart templates, and formulas that streamline your analysis using MetaStock.
This is a highly accurate method for determining when, how, and what to trade. The accuracy of these custom scans is over 95% in indicating the direction, strength, energy, and bias for the next trading day.
The TechniTrader Catalog of Courses, including the Methodology Essentials (ME10) Course, Methodology Options Trading Edition Course, provide MetaStock Traders & Investors the most complete education for stock trading, options, and long-term investing.
Contact a Curriculum Advisor:
888-846-5577