Retirement Trading DVD Course –
COMING SOON!
How to Invest for Financial Success Course For Long Term and Retirement!
Featuring the Vertical Rotational Diversification Methodology – Developed by Martha Stokes CMT and Howard Johnson
A revolutionary methodology for investing and managing your long term investments or assets using a variety of investing instruments including stocks, bonds, annuities, commodities, real estate, and other investments to maximize your ROI while strategically lowering your risk.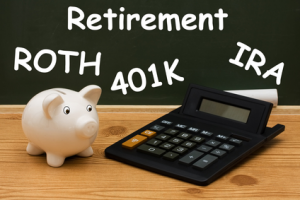 Whether you are investing in your own long term portfolio of investments and assets or have a 401K, IRA, Roth IRA, KEOGH, or other pension plan, this is an investing course that covers every detail and instrument for planning your retirement, investments, and financial security for you and your family, and the generations that come after.
This course will expand your understanding of how to use different investment instruments, the risks and benefits of each, when to use that instrument and why.  You will learn how to find the next generation of big blue chip stocks while these companies are still small growth firms. You will discover a variety of ways to avoid severe losses during Bear Markets, and how to use alternative mitigating trading instruments to control the risk of market crashes. You will be amazed by the depth and breadth of this training that goes far beyond the traditional books, webinars, seminars, and articles about investing, challenging outdated portfolio structure with new concepts and methodologies that increase the ROI of your portfolio while reducing risk factors in ways never shown to the retail investor before.
You will learn the NEW Vertical Rotational Diversification Method that provides maximum ROI while avoiding the pitfalls of traditional portfolio diversification. Most Mutual or Pension Funds are designed to give minimal ROI and expose the Mutual Fund Holder to hidden risk factors. Just buying a mixture of stock and bond funds doesn't protect you from the inevitable Bear Market. After taking this course, you will have an understanding of how and why Bear Markets occur, how to use both technical and fundamental indicators within a stock chart to anticipate, plan and prepare well ahead of a major market collapse in any financial market. You will learn how each different financial market impacts the other.
For example, the 2007-2009 Bear Stock Market did not start in the stock market itself but in the Real Estate Market. By understanding the correlation between the different financial markets, you will be able to rotate investments and your capital away from high risk factors into investments that will increase ROI even while another financial market goes down. You will experience a whole new way of looking at investing and how to increase your financial worth with simple adjustments to what you are currently doing.
This course will pay for itself many times over with training that is not available elsewhere.