Legal Information
Disclosure
TechniTrader is strictly an educational service; it is not an investment advisor.
All statements are the opinions of TechniTrader, its instructors and/or employees, and are not to be construed as recommendations for purchasing or selling any stock or issue. There is risk involved with trading financial assets and derivatives. Due diligence is imperative prior to investing in any issue. Past results are not necessarily indicative of future results, simulated or live. TechniTrader is not an investment advisor or broker. It is strictly an educational service.
This applies to the educational material provided at the TechniTrader.com website, the TechniTrader Training Mobile App (http://technitrader.mobi), YouTube Videos from TechniTrader, and all other authorized satellite and 3rd party sites where TechniTrader educational materials are displayed.
Punishment for Illegal Selling, Sharing or Buying of Courses
Those found guilty of copyright infringement may face the following penalties for each individual infringement according to US and International Copyright Law: Up to five years in jail. Fines and charges of up to $250,000 per file, per download. This means if you download or use an illegal file, it is 5 years times X number of files per download plus $250,000 times X downloads or files transferred.
These copyright infringement laws extend to any format of any kind: printed or electronic files, video, audio, any type of duplication and distribution, etc. In addition to any other charges that might be brought against you, the copyright holder can file suit, which can result in legal fees and damages that must be paid.
All infringements are reported to the FBI and Interpol. These fines and criminal penalties apply to buyers, sellers, and users of illegal copies of our courses, in any format: downloads, printed, DVD, video or other formats.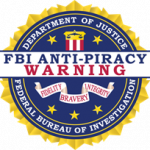 "The unauthorized reproduction or distribution of a copyrighted work is illegal. Criminal copyright infringement, including infringement without monetary gain, is investigated by the FBI and is punishable by fines and federal imprisonment."
Decisions Unlimited, Inc., DBA TechniTrader, AGGRESSIVELY protects its copyrights. ALL courses are registered. We pursue all copyright infringements and provide the FBI and Interpol and other agencies internationally with information regarding all pirating of TechniTrader courses, website information, or other copyrighted materials. Both buyers and sellers are reported.
We have the right to refuse service to anyone who is suspected of illegal selling, sharing, buying, or teaching of TechniTrader courses. All TechniTrader courses are under copyright and registered.
---
Purchase and Return Policy
Unopened DVD courses
No returned courses will be accepted if returned without prior approval and return authorization.
Package must be received in new condition within 2 weeks of return approval from TechniTrader. If the course has not been opened, a full refund of the course purchase price will be issued, minus shipping and handling.
Opened DVD Courses
Opened courses are non-refundable. This is education, not a physical product. Once the education is consumed, the knowledge gained cannot be returned. The sale is final once the course is opened. So make sure you understand what you are buying–not a guarantee of success, but a top-notch education and support package to help enhance your trading knowledge and skills.
Online Courses
Full refund of online courses will be granted only before the start date of the class.
Requests for refunds after the start date will be eligible for course fee credit or a partial refund depending on how many lessons have been accessed. No refunds after the 4th week of class is accessed.
Subscriptions
TechniTrader does not offer refunds for subscription services. All sales are final. Cancellation of a subscription will not result in a refund. You will continue to have access to the subscription until the end of your billing period.
Electronic Purchases
TechniTrader does not offer refunds for electronic purchases. All sales are final.
Changes
TechniTrader reserves the right to change these policies at any time without prior notice. In the event that any changes are made, the revised terms and conditions shall be posted on this website immediately. Please check the latest information posted herein to inform yourself of any changes.