Specialize in Options Trading
The Methodology Essentials Premier Options Trading Course is for traders who have limited or no experience trading options. This course includes the complete Premier Course with the Options Trading Course. To learn more about this course, please watch "the Peek Inside" Video.
Who will benefit from the Options Traders Course: This course is designed specifically for traders who do not have prior options training. Options trading is suitable for low capital base traders, part-time traders, and retirees.
What you will gain from taking this course: You will bypass all of the common mistakes new options traders make. You will learn a simpler, easier, and more reliable way to trade options for monthly income. You will give yourself the opportunity to increase your income with less work and risk.
The Home Study format has been proven to be a superior method of education. You are able to study at your own pace, at the time that is most convenient for you. The printed materials provide a continuing reference resource and the videos allow for review on a regular basis as needed. With our unlimited questions resource for students, our training is the best, and that is why TechniTrader is the Gold Standard of Stock Market Education.
Who will benefit from the Options Trading Course:
Day Traders
Day Traders who want to trade option premiums as an alternative to day trading stocks. Options dramatically lower the risk of day trading.
Swing and Momentum Traders
Swing and Momentum Traders who want to premium trade options as an alternative to swing trading stocks. You will learn the NEW premium swing-style trading of options that lowers risk, increases profits, and makes options trading simple and fun to do.
Position Traders
Finally, a brand-new approach to entering a position-style trade before the stock completes its bottom. This lowers risk and provides far more opportunities for you.
Position Traders can use options for leveraging into a stock and to lower risk, for higher position trade income. Or, they can trade option premiums for short-term profits.
Long-Term Portfolio Investors
Now you can learn how to use the safest lowest-risk options for mitigating the risk of a bear market or intermediate-term correction of your long-term held stocks. You will learn how to hedge against losses and how to use low-cost option contracts as insurance against overall market risk factors.
401(k) and Mutual Fund Investors
You will learn how to use options to mitigate losses in your long-term portfolio when the broad market corrects and how to hedge as an insurance policy against sudden unexpected downtrends.
What makes TechniTrader's Options Trading Course totally different from all other courses?
Instead of just learning option strategies, our course covers who, what, when, where, how, and why the market trades options. You will gain a deeper understanding of the options market: All of its products for trading options, the market participant groups who use options, and the market conditions that will affect option trades.
No one else teaches options from the inside out like this.

Now, for the first time ever, you will learn how to trade options like a professional. You will get to see how options market makers, Buy Side Institutions, and professional traders make huge incomes from trading options. You will learn how these professionals use options for leveraging, premium trading, hedging, and mitigation. Our instructors have been on the floor of major options markets and have worked with market makers and professionals to create this one-of-a-kind options course.
Our options course takes learning about options to a whole new level of expertise. As always, our training covers the essentials of options and goes far beyond Greeks, Implied Volatility, and all the options strategies. TechniTrader's Modern Methodology and Process of Trading Options takes the guesswork out of options trading. If you are a beginner, this course will start you off on the right track and it will help you avoid the common mistakes, pitfalls, and chronic losses so many retail options traders have when starting out.
If you have some experience with a few options strategies, this course will fill the holes in your education, streamlining what you have learned, and it will help you customize your options trading to your needs, time, and goals. This course will pay for itself many times over as you discover how to trade options with minimal risk and high profit potential. The TechniTrader Options Course is the fulfillment of your education for trading options.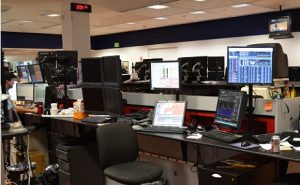 TechniTrader's Methodology and philosophy for trading options takes the work, frustration, confusion, and mistakes out of options trading. Now you can trade like the professional traders, finding the Dark Pools' huge liquidity draw and options buying before the stock and its option move with strong momentum.
Learn how to trade options the right way, the easy way, and the low-risk way. Now is the time for you to begin your options trading career with the most complete, most in-depth options course ever developed.