TechniTrader and StockCharts.com have partnered up to bring together an excellent charting service with the Gold Standard in Stock Market Education™. With this partnership, TechniTrader students have the option to use our customized tools for StockCharts.com.
See the TechniTrader Tools for StockCharts.com below.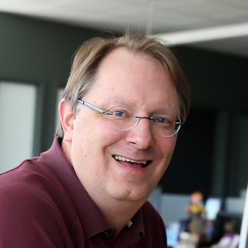 Trusted by thousands of online investors, StockCharts.com makes it easy to create high-quality financial charts with just a few clicks. No software to install, no applications to download. Just an internet connection and the browser of your choice.
With official intraday data and decades of historical data, our broad assortment of charting styles, technical indicators and analysis tools give you the power to see what's really happening in the markets. Watch your charts automatically update in real-time and access them on-the-go from any web-enabled device.
Plus, our fully customizable scan engine allows you to instantly search over 50,000 symbols in our database and find stocks that meet your specific parameters. You can even set technical alerts that notify you of key moves and help you stay ahead of the curve.
In addition to our award-winning charting and powerful scanning tools, StockCharts.com hosts free current market analysis and educational commentary from some of the industry's most distinguished technical analysts, including Martha Stokes CMT, CEO of TechniTrader.
From daily blogs to live, interactive webinars, these technical titans of the financial industry put their years of experience on display and share invaluable insights into the tools and strategies they use in their own trading, helping our users cut through the noise and make smarter investment decisions. Start your free trial today in less than 60 seconds at StockCharts.com.
TechniTrader Tools for StockCharts.com
TechniTrader now provides charting tools customized for StockCharts.com users who take Our Trading Courses!
TechniTrader Charting Tools for StockCharts.com help traders move immediately into implementation of the trading process taught through the Methodology Essentials and other courses. We have combined the best indicators from StockCharts.com and built scans and ChartStyles you can start using right away to begin the required trading practice.
We've developed a complete set of custom tools for StockCharts.com that include:
Market Condition Analysis Scans for active traders
Trading Style Scans based on your preferred trading style
Technical Indicator Setups and ChartStyles
Trading Style Chart Templates for swing, day, position, and long term
Indicators for Cycle analysis
Industry and Sector Analysis
Index Analysis
You've probably read some of Martha Stokes' fantastic StockCharts.com blog articles, now experience firsthand how she teaches in a classroom-style format via training videos specifically created for you. Each Training Video featured below is designed specifically for StockCharts.com Users who want to improve their profitability and enhance how they use stock charts to find stocks to trade. Every Training Video is packed with critical information you won't find elsewhere.
At TechniTrader, we teach a unique way to study stock charts for making good decisions about which stocks to buy and sell. We have located the best leading indicators in StockCharts.com, added our adaptations for easier Relational Analysis, and we've put them together into Chart Templates that we provide to our students directly through StockCharts.com. Click the link above to learn more about our use of StockCharts.com Indicators.
The TechniTrader Scans built for StockCharts.com make getting started with your trading practice easier. We provide Market Condition scans with our ME10 Course for understanding the direction and strength of the overall market and which way you should trade it. Our Trading Style scans are designed to help traders find stocks to watch or trade based on your particular trading style. All TechniTrader Scans are unique in that they look for large-lot activity. Click the link above to learn more about our StockCharts.com Scans.
StockCharts.com and TechniTrader are now partners, so we are excited to be able to bring to those who wish to learn, a full educational experience through joint webinars & seminars that cover both the powerful tools in StockCharts.com AND TechniTrader's expertise in training traders. Click the link above to learn more about TechniTrader & StockCharts.com Webinars and Seminars.
"ChartWatchers LIVE!" with Chip Anderson
Watch Webinar with Martha Stokes CMT talking about Dark Pools and High Frequency Trading.
We will try to have Martha on again in the future for a more detailed discussion of these topics.
StockCharts.Com "Top Advisors Corner" Articles
Top Advisors Corner contains free samples of interesting market newsletters from a wide variety of professional authors.

TechniTrader | Martha Stokes CMT Articles on StockCharts.com
TechniTrader Blog for StockCharts.com Users
StockCharts.com Charting Just Got Better
StockCharts.com Users are raving about weekly stock chart analysis from Martha Stokes CMT. When you sign up, you can read her weekly technical analysis lessons regarding a vast variety of subjects. These include: New indicators to track Dark Pool Quiet Accumulation, Rotation, and Distribution patterns. These patterns often precede the huge price moves of HFTs.
Each week a different indicator or one of the New Candlestick Patterns, or Trend Patterns is explained and shown on a StockCharts.com chart. What is particularly wonderful about these training lessons is that traders of all levels of experience and all types of trading instruments find her education to be superior, with information they have not heard anywhere else.
Analyzing Downtrend Price Action of Bounces, Rebounds, or Reversals
During a Downtrend price does not just go down, instead it often has brief periods where it moves up. Determining whether it is just a Bounce, Rebound, or if it is a true Reversal requires Spatial Pattern Recognition Skills™ to read the chart properly.
Everyone learns the basics of candlesticks as this is currently the most popular chart style to use. However, just learning the Japanese continuation or reversal patterns is where a Technical Trader starts. If a Trader wants to become a proficient Semi-Professional or Professional income earning Trader, then they must learn more than just these basics.
The chart example below shows the different candlestick patterns of Bounces, Rebounds, and Reversals.
How to Identify Candlestick Pattern Bounces, Rebounds, or Reversals requires recognizing the three types of upside price action in a Downtrend. Each type is different for several reasons which include the following:
1 – Which Market Participant Groups are in control of price at the time:
a. Professional Traders who sell short
b. Retail Investors or Retail Traders typically using guru recommendations
c. High Frequency Trading Firms HFTs are trading to move price
d. Dark Pools aka the giant Buy Side Institutions are long term Investors, buying on behalf of their Mutual Fund Holders
2. Whether the candlestick pattern is a:
a. Buy to Cover order
b. Buy-on-the-Dip order
c. Time Weighted Average Price TWAP Buy Order
3. The intent of the buy order:
a. To close a Sell Short position
b. To purchase stock at a perceived area, where the stock will continue moving up
c. To incrementally purchase a very large quantity of shares over an extended period of time
Once you recognize the above specifics then how to Identify Candlestick Pattern Bounces, Rebounds, or Reversals becomes self-evident. This is because as each Market Participant Group controls price, they form a distinctly different candlestick pattern on the chart based on their intent of the trade.
Professional Traders that have placed Sell Short and Buy to Cover orders create Bounce candlesticks. These candles form usually at support levels, and are small with moderate Volume.
There are Retail Investors and Retail Traders lacking sufficient stock market education, and depend upon others for their decisions. Often Retail Brokers or gurus who would benefit, encourage Buy-on-the-Dip at non-technical levels. These candlesticks tend to be longer which are an anomaly in the technical pattern, and can gap or run with very low Volume. They are Rebound candlesticks, and can move up seeming to be a Reversal aka Rally but in fact only give the illusion of it. They then fail at weak support levels as Professional Traders and HFTs step back in, to sell short again ahead of negative news.
High Frequency Trading HFT is all fully automated. There is no human controlling what is bought or sold. Usually their action occurs in the first few minutes of the day. If HFTs fill queues ahead of market open with order over flow, then the computers that make the market these days will gap up the stock. These are also Rebound candlestick patterns.
Dark Pools aka the giant Buy Side Institutions use Time Weighted Average Price TWAP orders to control price, and not disturb the trend early on in their accumulation mode. Their candlesticks are small, tightly formed, and sideways. They develop the chart bottoms and start the true rallies once their accumulation leaks out to other Market Participant Groups, mostly Smaller Funds who chase Dark Pool activity.
Trade Wisely,
Martha Stokes CMT
TechniTrader technical analysis using a StockCharts chart, courtesy of StockCharts.com
Contact a Curriculum Advisor:
888-846-5577