Specialize in Position Trading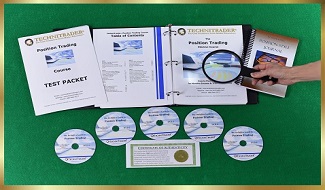 Enrollment: If you only have a few hours a week to trade stocks, then this course is for you. What to do next:
1. Watch the Peek Inside Video
2. Read the Course Syllabus.
3. Call us to enroll or if you have questions:  888-846-5577
The Course has 3 PARTS:
Part 1: Self-paced DVD Education Methodology Premier Course.
Part 2: Additional Course on Specializing in Position Trading.
Part 3: Implementation of Part One & Two, hands-on training.
Benefits of the Position Trading DVD course:
This expanded version of the Premier course provides additional advanced position trading education specifically designed for part-time trading.
 Position Trader Student Support package included.
Complete Set of Advanced Trading Tools  and Special Position Trading Tools included.
Dark Pool By Zones, Dark Pool Platforms and HFT Training for Position Trading.
Self-graded tests to help you retain what you have learned.
Guidance during your Simulator Trading to hone Position Trading Skills.
Individual Customizing of your chart layouts, indicator settings, and trading plan for position traders.
Online Student Wiki files with additional training.
Daily Market Educator email training with ongoing lessons to hone your skills.
Mentoring Sessions with student stock picks analyzed.
Each course manual along with corresponding TechniTrader DVDS are designed to maximize your learning experience, as there are numerous detailed explanations and examples throughout each entire course.
All TechniTrader courses come with
STUDENT SUPPORT
"Once a student, always a student."
Who should enroll in this course: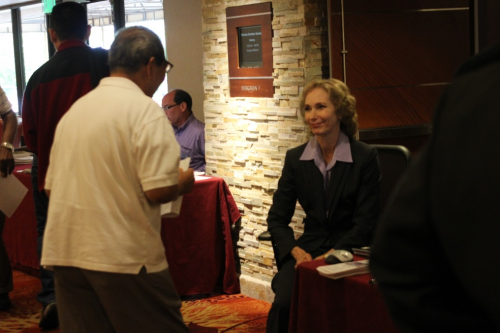 Beginners or Novice traders: will find this trading style to be far easier to learn than any other short-term trading style and it doesn't require as much capital to start.
Long Term Investors: Position Trading is a wonderful step into shorter-term trading if you  have only invested for the long term. T As an Investor you will find that learning how to position trade will help you choose stronger stocks for their investment portfolios.
Part-Time Stock Traders:  If you  simply do not have the time or desire to sit at a computer 8-10 hours a day. Position Trading is the answer.
Retirees: If you need to make extra income but don't want to spend your retirement sitting in front of a computer all day, you will enjoy Position Trading.  You can even do this while traveling.
Entrepreneurs: If you want or need to work from home and make extra income.  Stock Trading using the position trading style is a career path for you.  If you are a Stay-at-home parents or already work from home, you  will find this style of trading fits your lifestyle.
Options Traders: Position Trading is invaluable for learning how to find great stocks for option trading. A common time-frame for option contracts is 3 months, so position trading is an ideal trading style to learn for options.
This course offers a means of monthly income trading as little as once a week. The Methodology Essentials Position Trading Specialty Edition is a one of a kind, in-depth, complete foundation course that teaches the entire process for trading stocks position style part-time, from the comfort of your home, when you want to trade.
Each course manual along with corresponding TechniTrader DVDS are designed to maximize your learning experience, as there are numerous detailed explanations and examples throughout each entire course.
Student Review:
"Hello Martha: Just a quick note to say hello and let you know I've completed the TechniTrader Methodology Study Course & How to Position Trade. My husband and I took the courses together. We have our own office space, computers, my track account and all necessary online trading tools. We bounced information and questions off each other which really helped us clear up a lot of questions. Also, my brother, who completed the course approx 4 years ago, started trading, making money and decided to retire early convinced me that this was something I wanted to be a part of. My brother has been our own personal trading instructor. We scheduled every Wednesday for web conferences and he made himself available for guidance and questions. His help has kept us focused and on the right path, avoiding a lot of pitfalls and mistakes. Keeping us focused is what he did best. As I continue to practice, I've decided that I am both a position trader, studying fundamentals over the weekend and selecting stocks for my watch list by Sunday night and swing trading through the week looking for buy signals for next day orders. It seems to be working. I currently have 4 practice position trades in the money which I do weekly maintenance and search for swings through the week. Thanks so much for the training. The video's, booklets, worksheets and customer service is all set up for an excellent learning experience. Trading wisely! – Olivia M.
Questions?
Call: (888) 846-5577
Email: info@technitrader.com
or fill out a contact form to have us contact you directly.