Relational Technical Analysis™
What is Relational Technical Analysis and How it Works:
How Relational Technical Analysis is changing Technical Analysis.
Who Should Use Relational Technical Analysis and Why.
Who will benefit from this Training:
This is an Advanced training webinar.
Day, Swing, Position Trades need to learn this new approach to Technical Analysis
Relational Technical Analysis speeds up trade analysis, making it more reliable and consistent. Relational Technical Analysis is the evolution of Technical Analysis and embodies 4 types of analysis into one easy-to-use format. This allows the Retail Trader to analyze stocks as the Professional Traders and Institutions analyze stocks.
This webinar will open a door into a whole new world of stock chart analysis, comprehension, and understanding of WHY stocks and the market move and who is the driving force behind each type of price action.
---
Relational Technical Analysis is the Evolution of Technical Analysis due to the accelerating new technologies that are changing the entire internal Financial Markets Structure. This includes: The Stock Market, Options Market, Bonds, FOREX, Commodities, Derivatives, and Credit Markets.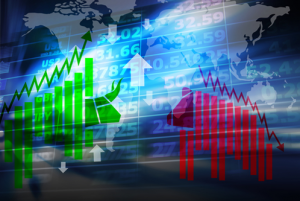 Technical Analysis has had an unprecedented evolution of change over the past few years as the Financial Industry overhauls its software and hardware.  The new technologies of Augmented Reality, Cloud Computing, 3 dimensional virtual monitors, Robotics, Robo-Analysts, Machine Learning, Machine Vision are changing the entire landscape of the professional side of the market.
The market of the 90's and 2000's is GONE.  These new technologies are impacting Liquidity, Trading Venues, Professional Order Types, Professional Routing Systems, Speed of Execution, Lot Size, New Trading Instruments, New Derivatives interaction, Transactional Data, and more. This has forever changed the way professionals use technical analysis.
---
In 2015 Martha Stokes CMT was asked by the Market Technician Association to present her theories and analytical methodologies she called Relational Technical Analysis™ to the entire membership of MTA. It was an instant huge success as many CMTs and members started using this brand new approach to technical analysis.
Ms. Stokes theories revolutionized technical analysis, bringing it into the 21st century. Since then more and more professionals have sought out more education and training on Relational Technical Analysis™ from Martha Stokes CMT and her company TechniTrader. Relational Technical Analysis is becoming the standard for all professional technical analysts.
Now this new way of studying stock charts is available for retail traders.
In the Methodology Essentials Elite Course for career traders, you will have an entire course on Relational Technical Analysis incorporated into the Methodology Essentials Course. This body of knowledge and training is not available anywhere else and will take your skills and tools for trading stocks to a new level of professionalism and success.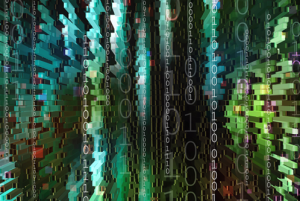 You will learn how the 4 components of Relational Technical Analysis are incorporated into your stock charts to make this new type of analysis faster, easier, and far more reliable than older-style technical analysis.
If you want to be on the cutting edge of new technology technical analysis expertise, the Methodology Essentials Elite Course is for you.
This course has been several years in development to provide you with the most current, expertise on relational technical analytics which include quantitative, technical, fundamental, and risk analytics within the charts adding far more data while streamlining the entire trade analysis process to the professional level. New types of indicators focusing on data never used in stock charts before, new methods of evaluating the risk factors, and quantitative chart analytics, as well as interpreting price data in a whole new way are the foundation of this training.
Relational Technical Analysis is divided into two parts:
1 – Price Analysis from a Market Structure Perspective
2 – Indicator Analysis from a Market Structure Perspective
Combining this extensive body of relational technical analysis into a analytical process enables traders to use far more analytical data with ease.
The Methodology Elite Course is designed for:
Career Traders who want to make a professional level income trading stocks.
Professional Traders who need to learn the new Relational Technical Analysis.
Technical Traders who need to understand Market Structure Perspective Trading.
The Methodology Essentials Elite Course provides an extensive education on every aspect of Relational Technical Analysis in-depth with chart examples to explain and and train you on the methodology of this new type of analytics for stock trading.
By the time you are finished with this course, you will have more knowledge than most professional floor traders and will have a thorough understanding and educational background on the inner market structure and how it affects every aspect of your trade, chart analysis, risk analysis and eventual profitability.
To learn more about the Methodology Essentials Elite Course, please download the Course Syllabus which is a in-depth, detailed Course Outline. Or call to speak with a curriculum advisor to find out if this course is right for your educational trading needs.
Contact a Curriculum Advisor:
888-846-5577