Market Corrections Sell Short DVD Course
Specialize in Selling Short Trading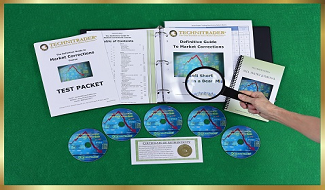 Enrollment: If you are a swing or day trader and want to have more trading opportunities or are a position trader who needs to understand downtrending stocks this course is for you.
1. Watch the Peek Inside Video.
2. Read the Course Syllabus.
3. Call us to enroll or if you have questions:  888-846-5577
The Course has 3 PARTS:
Part 1: Self-paced DVD Education Methodology Premier Course.
Part 2: Additional Course on Specializing in Selling Short Trading.
Part 3: Implementation of Part One & Two, hands-on training.
Benefits of the Market Corrections Sell Short DVD course:
This expanded version of the Premier course provides additional advanced selling short trading education specifically designed for part-time trading. it also is beneficial to position traders and long term investing.
Market Corrections Selling Short  Trader Student Support package included.
Complete Set of Advanced Trading Tools  and Special Sell Short Trading Tools included.
How and why the Downside is different from Uptrending markets.
Self-graded tests to help you retain what you have learned.
Guidance during your Simulator Trading to hone Sell Short Trading Skills.
Individual Customizing of your chart layouts, indicator settings, and trading plan for sell short traders.
Online Student Wiki files with additional training.
Daily Market Educator email training with ongoing lessons to hone your skills.
Mentoring Sessions with student stock picks analyzed.
Each course manual along with corresponding TechniTrader DVDS are designed to maximize your learning experience, as there are numerous detailed explanations and examples throughout each entire course.
In the Market Corrections DVD Course you will learn:
♦ Topping Patterns that lead into a Downtrend with stock chart examples.
♦ The difference between a Market Correction and a Bear Market.
♦ The most reliable Entry and Exit Signals for selling short.
♦ A logical approach to planning sell short trades.
♦ Ways to mitigate losses in long term investments during a Bear Market.
♦ Bottoming Patterns that lead the end of a Downtrend with stock chart examples.
By learning how the Downtrend of the Stock Market works and how to sell short stocks, Independent Investors and Traders can gain a perspective that only a few experts have about Market Corrections and Bear Markets.
---
Who will benefit from this course?
Novice to Advanced Traders
Once a trader learns how to trade stocks in an uptrend, they also need to learn how to sell short take advantage of Downtrend Markets. A Market Correction is inevitable from time to time. Learning the ins and outs of how to sell short provides more opportunities for Swing, Day, and Momentum Traders.
Position or Part-time Traders
Many times, it is hard to see a top forming before a stock plummets. Although many Position Traders do not sell short stocks, they do need to learn how to recognize when a Topping Formation is developing in order to exit their position trades and protect profits. They MUST also know when to start buying stocks again at the end of a Market Correction, early in the Uptrend rather than as it is about to begin a Top Formation. This comes from an understanding of how a Downtrend moves from top to bottom, see chart example below.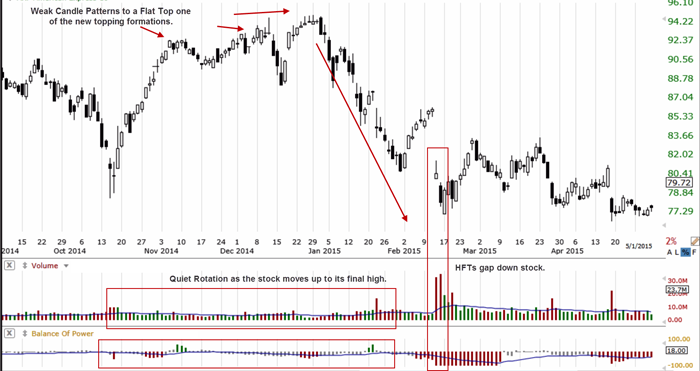 Options Traders
Options are becoming a hugely popular method for generating short term profits, and also for lowering investment risks. Learning how to use a Downtrending Market for buying Puts and other Options strategies, is crucial to success in Option Trading. By understanding how a stock begins a Top Formation, Downtrends, and then Bottoms is how an Options Trader can quickly adapt and choose an appropriate strategy for the conditions present. Improve profitability in trading Options with a complete education on how the Stock Market trends down.
Long Term Investors
Long term investors need to understand how and why Market Corrections and Bear Markets occur. All too often Independent Investors fear a Bear Market, but have no way of accurately determining when a bear is about to start. If you focus only on the upside of the market, you will be totally unprepared for sudden Market Corrections and Downtrends. There are many ways a long term investor can ride out a Bear Market without losing money. Learning how the market moves down is the first step, see chart example below.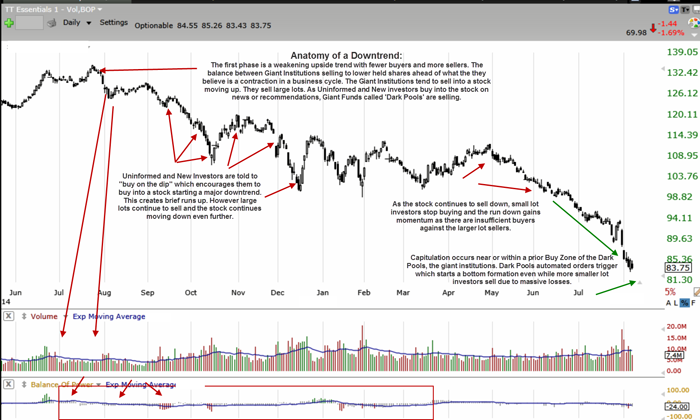 ---
What was the intent of the Author?
I have wanted to create this course for several years, as I realized that the primary focus is always about the Bull Market and the Uptrend, so nearly everyone is utterly unprepared and shocked when a Market Correction occurs or collapses. Most Independent Investors sell at bottoms and buy at tops, because they do not understand both sides of the market. This course fills in that gaping hole in education regarding investing or trading in stocks.

There are always warning signs that occur prior to a Bear Market but many Independent Investors just do not know what to watch out for, or how to decipher the news which often misrepresents what is really going on. This course gives Independent Investors or Retail Traders the knowledge they need to be able to anticipate and plan for Market Corrections and Bear Markets well ahead of those situations. This allows time to prepare, consider, and decide before stock prices are falling shockingly fast. Thereby an Investor or Trader can make better and logical decisions based on calculated risk, rather than surprises that initiate highly emotional reactions and rarely result in a good decision.

I am very proud of this new course. It is one of my best efforts to date.

Martha Stokes CMT
---
 Learn How to Sell Short Stocks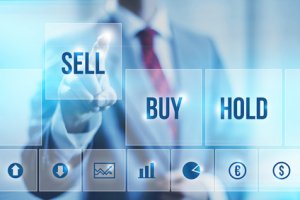 The fundamentals of how to sell short stocks should be a part of every Independent Investor's trading arsenal, whether they trade short term or invest for the long term.
Market Corrections must occur from time to time in order to sustain the long Bull Markets we all love. No matter whether your style of investing is short term or long term, learn how to navigate Downtrends for consistent profits.
Contact a Curriculum Advisor:
888-846-5577
Find the Right Course for You