Online Stock Trading Courses
 Recommended Prerequisite: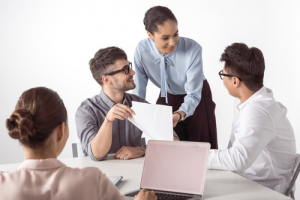 Our Online Stock Trading Courses are similar to online college courses where each week the lessons are posted for students to read and study.
Periodic tests help the student identify which area of the course material they need to review or study further. Each Online Trading Course is an 8-week semester course.
There are 2 Types of Online Courses:
Online Elective Courses: Complete courses on a specific trading style or trading instrument. These are designed to provide in-depth education for the trader who is specializing in a specific trading style or trading instrument.
Online Indicator Study Courses: Complete courses on specific indicators that are either hybrid leading indicators or specialty indicators that enable the student to improve their success ratio, trading skills, and understanding of how to use the indicator beyond the foundation taught in our DVD courses.
The Indicator Study Courses are for traders who want to trade full-time or who want a career in trading as a professional.
Online Course Details
Online Course lessons are posted each week, but students may take the course at their own pace and are not required to complete each lesson or tests each week. They may print off the lessons and tests and do the work as their schedule permits.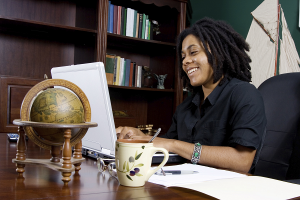 Practice includes working in charting software with notes from Martha Stokes CMT that explain topics in that week's lesson along with charts to help the student understand how the training applies to different trends, patterns, or styles of trading. Students may ask questions at any time and will receive written answers that they can put with their course materials for future reference.
Online stock market courses are interactive, as the student is able to ask Martha questions via the mentoring group notes for specific charts. Students may also interact with each other within the mentoring group notes forum.
Some Online Courses require a prerequisite, as the training assumes the student has the foundation of knowledge, experience, and implementation of skills and tools taught at TechniTrader.
Professional traders may request a waiver of the prerequisite by passing a test on the basic trading skills, stock market knowledge, and experience needed for these courses.
One Online Course is offered each semester with a total of 4 courses offered each year. Check our Events Calendar or contact us for information.