Our Online Trading Classes are similar to online college lab classes. These are independent study courses that feature a specific area of study relating to trading or investing in the stock market. Each week a lesson is posted online for Students to study as their schedule and time permits.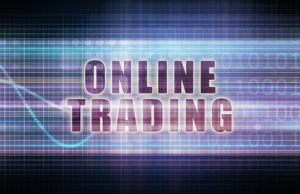 Although lessons are posted each week, the Student is not required to complete the lessons each week. They may complete the lessons at their own pace. At any time, Students may ask questions relating specifically to the lessons and will receive a written answer that they can insert into their training materials for future reference.
Some Online Trading Classes require a prerequisite, as the training assumes the Student has the foundation of stock market knowledge, trading experience, and implementation of trading skills and tools taught at TechniTrader.
For new traders, lab classes are best taken with the Methodology Essentials Course.
One free lab class per quarter is provided to Gold Package Subscribers.
Contact us for more information.
The Online Trading Lab Classes are semester-based, 8-week courses. There are 2 Lab Classes offered each semester, with 4 semesters in a year. Check our Events Calendar for upcoming Online Trading Classes.
Introduction to Stock Trading – An introduction to the requirements of trading stocks. This is a beginner-level course.
Disciplined Investing and Trading – Everyone talks about discipline in trading, but how do you actually achieve that? Learn how in this course.
The Cycle of Market Participants – The modern stock market structure is made up of 9 Market Participant Groups, a far cry from the 3 levels that Charles Dow identified in the Dow Theory of the 1890s. This course covers each Market Participant Group in great detail, including their intent and the patterns they leave on charts.
Market Trend Analysis – A great course for investors who seek to learn how to study the bigger picture of market trends. This material can be applied to the study of the trends of any financial market.
The Psychology of Support & Resistance – What causes stock prices to stop moving up and down is the support and resistance that trading activity creates when market sentiment is at odds. This course teaches you how to recognize these important price levels and understand the mechanisms behind them.
Understanding Inflation – Inflation is a commonly misunderstood concept. In this course, Martha Stokes CMT explains what inflation is, what causes it, the economic forces behind it, and the variations of inflation, such as deflation and hyperinflation.
IPO Lab Class – This brand-new Lab Class was created as students were requesting more training on investing and trading in Initial Public Offerings. With more and more IPOs coming to market in the next few years, now is the time to learn how to select the best IPOs for investing or for short-term trading profits. This course will cover all aspects of IPO investing and trading, including technical analysis, fundamental analysis, industry reinvention, new technology IPOs, and how to recognize which new technologies will create exponential growth.
Globalization of the Financial Markets – With the globalization of the financial markets, there has been a shift to what kind of companies trade on the stock market, economic cycles, business cycles, and more. This course helps investors understand the dynamics of trading and investing all over the world.
Interrelationships Between Financial Markets – This course teaches how and why the various financial markets are interrelated plus the effects of those interrelationships on each market and the economy.
Sector Rotation – If you are interested in sector strategies, this is the lab class for you. Learn how to determine which sectors are poised for growth and which are poised for correction. The Annual Sector Report by Martha Stokes CMT is included, at no cost, with this course.
New Technology Product Cycle (Part 1) – New technologies are coming to market at a faster and faster pace. This lab class explains the phases of the New Technology Product Cycle, and how to recognize where a business is in that cycle.
New Technology Stock Cycle (Part 2) – This course is the 2nd part of the New Technology Lab Classes for learning how the product cycle affects a stock's cycle, and what a stock looks like at each phase.