Stock Market DVD Course for Professional Traders and Investors
Expert Technical Analysis Training
The Methodology Essentials Elite Course is for Professional Traders, SEC Accredited Investors, Mutual Fund Managers, and Advanced Traders trading as a business. It is a comprehensive, in-depth, complete training for the Semi-Professional Retail Trader and all Professional Traders who need expert Technical Analysis training.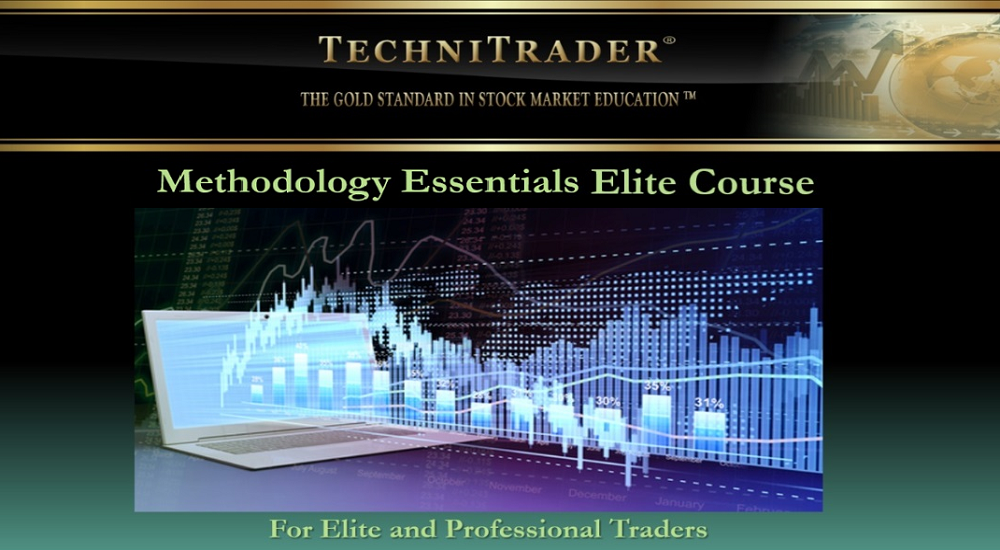 There are 2 parts to the Methodology Essentials Elite Course:
Part 1: The Elite Student studies the Relational Technical Analysis™ that Martha Stokes CMT created, and presented to the members of MTA in 2016. This is a major change in how Professional Traders use Technical Analysis.
Learn leading indicator patterns for Dark Pool Buy Zones, bottom formations, and to get ahead of huge gaps or run up. Click HERE
Precision entries and exits, how to use leading indicators to enter before price moves. Learn MORE
Webinar to identify where Buy Side Institutions are quietly accumulating vast quantities of stock, which often triggers High Frequency Traders. Click HERE
Part 2: The Implementation Phase of the course is the Online Training, continuing education, and the New Elite Student Support, Guidance, and Elite Mentoring Package along with a complete set of Tools for the Elite Course with customization of tools etc. required for the Professional Trader.
This course contains the following:
Module 1: Relational Technical Analysis, Part 1 with comprehensive training.
Module 2: Relational Technical Analysis, Part 2 with Hybrid Leading Indicators.
Module 3: Fundamental Analysis using Relational Technical Analysis.
Module 4: Risk and Trade Analysis using Relational Technical Analysis.
Module 5: Trade Management using the Trade Management Calculator.
Module 6: Trading Customization with Relational Technical Analysis.
Module 7: Simulator Trading to provide the Professional experimentation and testing.
Module 8: Elite Trading Templates, Scans, Sort, Hybrid Indicators, Custom Candlestick Signals, Virtual Training, Market Condition Analysis, Morning Market Reports, and Professional Student Mentoring Sessions.
Summary
This course is specifically designed for Professional Traders, the accredited Retail Trader with more than 5 years of live market trading experience, and Funds Managers.
Discover the excellence of TechniTrader education. Go to the TechniTrader Learning Center and watch a training webinar for experienced traders.
There are Libraries with Training Webinars for TC2000 Users, StockCharts.com Users, and MetaStock Users.
Trade Wisely,
Martha Stokes CMT
Chartered Market Technician
Instructor & Developer of TechniTrader Stock & Option Courses
Copyright ©2017–2021 Decisions Unlimited, Inc. dba TechniTrader. All rights reserved.
TechniTrader is also a registered trademark of Decisions Unlimited, Inc.
TechniTrader is the Gold Standard in Stock Market Education™