Stock Technical Analysis Charts
Watch Technical Analysis Training Video

Technical Analysis training takes you to the next level of expertise as a stock trader.
In this webinar you will learn ways to speed up your analysis and improve your stock picks.
Technical Analysis is simplified into a precise process that increases profits while reducing time spent finding stocks to trade.
Start today. Watch our Technical Analysis Training Video. Be sure and take notes.
Technical Analysis YOU need to learn and know how to use:
1 –
We teach the most extensive body of training on Technical Analysis available.
a – The details of Market Condition Analysis and explanation of each of the 6 primary market conditions with the percentage of time each occurs and how each impacts trading and investing.
b – Trading Styles Defined: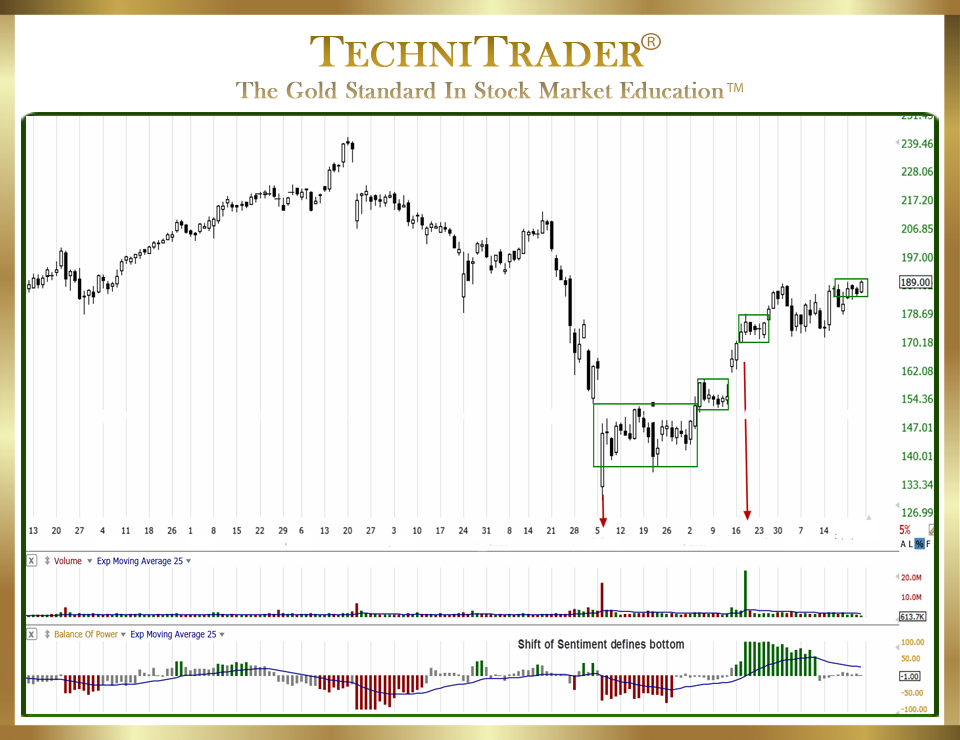 1 – Swing Trading
2 – Position Trading
3 – Intermediate Term Trading
4 – Velocity Trading/Momentum Trading
5 – Intraday Trading
6 – Long Term Investing
7 – Selecting a Trading Style that fits your personality, trading plan, goals and risk tolerance.
c – Trading Systems: how to select the right one for you.
d – Trading Strategies: how each is impacted by market conditions.
2

–
Stock Chart Analysis
a – Retracements and Corrections
b – Bottoming and Topping
1 – Bottoming Formations: the 5 primary formations and how they are impacted by market conditions
2 – Topping Formations: the 5 primary formations and how to interpret their development prior to a breakdown.
c – Gaps
1 – Kinds of Gaps: the 5 primary gaps and how to interpret what will occur in the stock's price action next.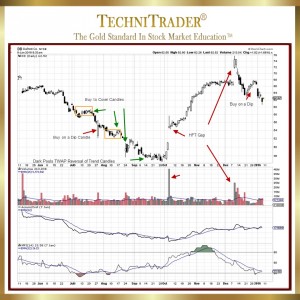 3 –
How to Find and Analyze Stocks
a – Trendline Patterns: there's a lot more to analyzing charts than just up, down, and sideways. Trendline Patterns reveal which buy signals you will find, which trading style and strategy to use.
1 – Long Term
2 – Intermediate Term
3 – Short Term
4 – Types of Trendline Patterns
b – Candlestick Charts
1 – Buy Signals
2 – Other Signals
a – Trading Systems: how to select the right one for you.
c – Support and Resistance
1 – What is Support?
2 – Psychology behind Support
3 – Support and Resistance Formations: there are 7 primary formations you need to learn.
4 – Strength of Support
5 – Support Terminology
6 – Resistance
7 – Resistance Formations
8 – Resistance Terminology
Stock technical analysis charts are a key component of trading or investing in the stock market with consistent success.
With our trading courses, you learn a complete trading process built on an understanding of how the modern stock market works and sound trading principles to help you achieve your goals.
Contact a Curriculum Advisor:
888-846-5577