How to Trade Dark Pool Buy Zones™ Webinar
This webinar will teach you how to trade the Dark Pool Buy Zones using Hybrid Leading Indicators designed by Martha Stokes CMT.
---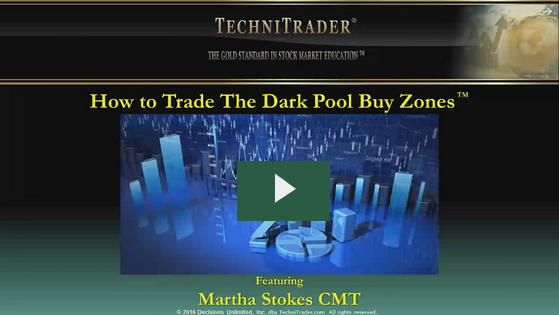 Learn how to enter a stock while it is under accumulation and before the High Frequency Traders (HFTs) gap and run the stock. This training webinar is packed with information.
Trading Styles that will be improved by watching this webinar: Swing Trading, Day Trading, Momentum Trading, Platform Position Trading.
Level of Experience: Beginning Traders to Advanced Traders will find this webinar an excellent training video.
Contact a Curriculum Advisor:
888-846-5577