Stock Trading Course Support, Coaching, Mentoring
Included with all TechniTrader Courses
Our motto is…"Once a student, always a student."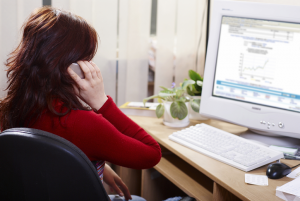 This means that once you have taken a course with TechniTrader, you can ask our support staff any question that is pertinent to the course, or courses, you have taken. The stock trading course support, coaching, mentoring you get with our courses is unparalleled in the trading education arena.
Even if you are an Alumni Student, you can still send in a question relating to what you learned in the courses you have taken with us. There is no time limit on your support.
Questions?
Contact a Curriculum Advisor:
888-846-5577
Your question will be answered in writing so that you can have a clear explanation for future reference. We suggest you keep all answers to your questions in your ME10 course binder so that you can refer to these answers as you need in the future.
"A teacher takes a hand, opens a mind and touches a heart. Without teachers, learning is barren, life is not filled with questions, and learning becomes monotonous. Teachers are those rock stars and game-changers, who are the motivating factors behind our success. Thank you for all your teaching" Ruben A.
The student support we provide at TechniTrader to our students is unparalleled in the financial services education industry. All courses come with a complete New Student Support Package which includes: Tools training with manuals, New Student support educational lessons online, TechniTrader Student only Wiki Help Files, personal assistance in understanding any area of the course. The New Student Support Package provides all the help you need as you move from the learning process to the implementation process and finally to trading successfully in the stock market.
Guidance
Guidance is for new students who are currently taking the ME10 course. Guidance is part of the cost of the course and is an integral part of becoming a consistently successful student. Guidance starts the day your course is shipped. You will be assigned a support coordinator who will call you to make you're your course materials arrive safely and that you understand how to start your training. Your support coordinate will check in on you regularly and you may call them at any time if you need help. Your student coordinator is the person to contact if you have any problems or need help. You will also be assigned your primary support technical analyst and educator as well as have access to Martha or Howard for any questions while you are taking your course. When you complete your course and have studied all the DVDs, taken the tests and reviewed where necessary, it is on to the next phase called Mentoring.
Implementation
Implementation takes place in the last modules of the ME10 course. This involves helping you setup your trading tools, charting software, helping you select a broker and all the tools you need to start simulator trading. During the implementation phase, you begin to customize and individualize your trading process, the trading style or styles you will use, your trading rules and parameters based on your chosen trading style, and start simulator trading with the goal of a minimum of a 75% success rate on the simulator. Our student support team is here to help you build your trading plan and help in whatever areas you need it. Implementation is a critical phase; it is essential for successfully moving from simulator trading to trading the market live to start earning income.
Coaching, Mentoring
Mentoring is part of the Implementation phase of the ME10 course and based on the individual needs of the student. If a phone call is required, then a special time is set aside for the student to go over the details they need to get them back on track, or to clarify something in their trading style or parameters. It includes full analysis of any stock trade a student makes, explaining in more detail about certain areas of trading that are still confusing, and how to take your profitability to the next level.
Mentoring is also provided through student webinars for real-time access to training with Martha Stokes, CMT. Two sessions are included with every ME10 course package.
Continuing Education
For Active Traders, Part-time Traders, Long Term Investors
"I just wanted to send a note to let you know what respect and importance I place upon your daily and weekly lessons. I really spend a good deal of time reading AND reviewing your lessons, to soak in the layered information and for retention. I love to find the connections between different lessons and topics, and how they all create a network of knowledge over time that gives me a deeper understanding of the financial markets and trading methodologies than I ever thought possible." Erik O.
After a new student has completed their entire ME10 course from DVD to simulator trading to live in the market, they can continue the support if they so choose with an Continuing Education Program. This is a subscription service available only to students who have taken the ME10 course.
Continuing Education is a subscription-based program that provides a continual training format via the Daily Market Educator, or a weekly format, the Part-Time Position Traders Weekly, or for Retirement investing, the Long Term Portfolio Discussion.
These continuing education publications provide ongoing expertise on current information and training on changes that are occurring in the market, new instruments, new indicators, and evolving technical analysis, relational analysis, and western-style candlesticks. The lessons give students current market conditions, trading conditions, market structure changes, where, what, and how Dark Pools are trading, where HFT automated orders are triggering, what new displacement technology is coming to market, what IPOs are most likely to succeed and much more.
There are Three Levels of the Continuing Education Program:
Active Traders: the DME, aka Daily Market Educator, gives insight into the day-to-day developments in the market, highlights commonly recurring patterns for the current market condition, and helps active traders confirm or adjust their approach to the trading day.
Part-Time Traders: The PTW, aka The Position Trader's Weekly, is sent out once a week on Fridays and is designed for busy people who do not have time to trade every day but need to stay current with the market.
Retirement or Long Term Investors: the LTPD, aka Long Term Portfolio Discussion, is a weekly training program that covers all aspects of investing in the modern automated marketplace. New emerging technologies, new types of portfolio diversification, and new investment instruments are discussed each week helping the long term investor stay ahead of the crowd.