You need support when you finish your course on trading stocks or options. We're here to help you get started on your trading, and beyond.
New Student Support Package
When you become a TechniTrader Student, your course includes a New Student Support Package that gives you everything you need to start your trading with the help you need. You are not alone when you start your trading with TechniTrader.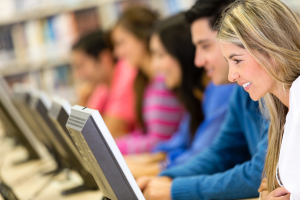 We are with you every step of the way with an all-inclusive support service that covers every area with which you may need help. Our support is provided in a variety of formats to fit your needs.
See What Our Students Have to Say About TechniTrader Student Support
I just wanted to express my deep appreciation and thank you for answering my questions regarding TechniTrader course and technical analysis. I understand it takes a long time to review my questions and provide answers. You are thorough in your reply and try to answer all questions.
I never thought in my training investment that I would have gotten this level of support. Other trainers fail in this very important area. Technical analysis is very complex and this level of support is required. Students considering technical analysis training never consider rating the quality of customer service and support answering all questions. It should be one of the first considerations in selecting a training partner.
Mel, you are incredible and care about your students. I appreciate Martha and you as my technical analysis and market condition mentors.
Thanks,
Rich C.
---
I don't want to clutter your inbox, but I had to say thanks. Your help was on point, sharp, and very helpful. You were a joy to talk to. I hope the rest of your day is terrific! Thank you so much for helping me Mele!
Say hey to Kevin, who has been so much help to me and a warm felt hello to Howard and Martha for me. I wish the best for all of you.
John K.
---
Mele,
As I finish the ME10 Course, I am extremely grateful for all the personal advice you have given me. Your answers have always been right on target, very helpful, so thorough I never had a follow-up question, and I am always encouraged by them.
My relationship with TechniTrader and the ME10 Course has truly been a wonderful experience. The course, tremendous support, and total professionalism displayed by you, Kevin, and Martha is a rarity seldom encountered. Your sincere desire to make me (and every student) a success has been evident throughout.
Thank you so much and I wish you all the best,
Mark W.
The Support Package that comes with your Methodology Essentials Course includes:
Detailed written answers to all your questions to add to your course material. We answer all questions within 24 business hours.
2.    Student Support Coordinator contact starts as soon as your course is shipped.
We'll check in with you to make sure you understand how to take your course and that you know where to reach out when you need help.
You may take these online hands-on review lessons at your own pace. They are designed to help you practice with the trading process you've learned in the Methodology Course, and they also provide an excellent reference tool for some of the most important aspects of getting started with your trading.
Your new Student Support Package with the Methodology Essentials Course comes with access to the private and searchable Student Help Files at the TechniTrader Student Online Campus. This is an excellent tool for finding answers to your questions quickly.
5.    Market Condition Lessons Online.
This is part of the required training that you take online after you have completed the Videos & Tests of the Methodology Course. It is essential for learning the first step of a sound trading process.
With your new Methodology Course, you receive a 1-month trial of our most popular market guidance subscription for ongoing training and daily market reports from Martha Stokes CMT.
7.    Position Trading Weekly Training Lesson Online.
You get a 1-month trial of the position trader's or part-time trader's version of the Daily Market Educator.
8.    Long-Term Portfolio Discussion Weekly Lesson Online.
A 1-month trial of the best long-term newsletter you will find. Martha Stokes CMT keeps her students up to date on cutting-edge technologies, industries poised for growth, and all things related to long-term investing.
9.    Morning Market Reports.
A 1-month trial of this daily market update provided before the market opens each trading day to help swing, day, and intraday traders prepare for the day ahead. Included in these early morning reports: 1) Market Condition Scan Analysis Report. 2) Market Open Report.
10.    Practice Trading, aka Simulator Trading, Guidance and Support.
Putting together the steps of the trading process you will learn in the Methodology Course takes practice. We're here to help you set up your trading tools with the best recommendations for your personal circumstances, get started with the required practice, and achieve your 75% success rate before you go live in the market.
11.    Individual Stock Pick Analysis.
TechniTrader Students have exclusive access to request analysis of their stock picks.
12.    Guidance for Implementation of your Trading Style.
You're an individual and you need to specialize your trading for your personal tastes and situation. We're here to help you streamline your trading style during your practice phase.
13.    Student Mentoring Sessions.
You get 2 free student mentoring sessions with Martha Stokes CMT, either live or recorded. At least once per quarter, we hold a private webinar for TechniTrader Students to help them focus their analysis for the current market conditions.
14.    Mentoring or coaching for your trading when needed.
Sometimes you just need to talk through your process and have someone observe what you're doing to help push you to that 75% success rate. Upon request, we can connect to your computer and give you the hands-on help you need to tighten up your analysis and trading process.
Student Support for Stock Trading Courses: "Once a Student, Always a Student."
You will not find better support anywhere. We help each student as an individual, and we're here to help for as long as you need. We change people's lives, one student at a time.
Contact a Curriculum Advisor: