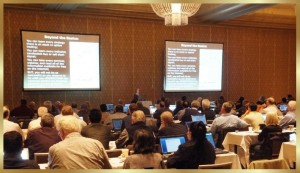 As you browse the web looking for information on our trading and investing education company, you may come across very few TechniTrader complaints, but they are out there. We take great pride in what we do, so we decided to provide a response to those complaints. You have a right to know both sides of the story.
In many cases, if you were to open one of the complaints that come up in search results, you would find that a rebuttal from us has been posted in response, explaining that particular situation. You will also find that several of our students have posted in response to the complaint, to write about their positive experiences with TechniTrader.

In all the years we've been in business, since 1998, we have had an A+ rating with the Better Business Bureau. We have always responded quickly and effectively to formally lodged complaints. We are always able to resolve an honest request.
That is because our #1 priority is providing the highest standard of stock market education. We continually update our courses to keep up with changes in the structure of the stock market and other financial markets. We work with our students individually to help them develop their own trading plan and process. And the support that comes with our courses is ongoing. There is no time limit for getting help with your trading.
With TechniTrader, you're not only getting a complete education on the stock market and various styles of trading in our flagship course, the Methodology Essentials Course, aka the ME10, you are also getting a dedicated support system.
But don't take our word for it. See what our students have to say about us.
Thanks for reading; we appreciate it. We hope that when you find TechniTrader complaints as you search for training on stock trading or investing, you consider doing your own research into who we are, how we do business, and what we offer. We're confident you will find that there isn't a more upstanding stock market education company.