Hidden Profits Within Your Trading Tools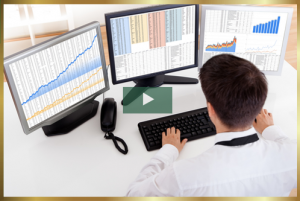 Watch this TechniTrader Webinar to help use your Worden Charting Software Trading Tools optimally for higher trading profits. Worden Charting Software Users' Video Training, presented by TechniTrader, provides education on how to trade stocks using Worden Charting Software as an analytical, risk analysis, and stock pick selection tool.
In this training, Martha Stokes CMT explains the most common mistakes Worden Charting Software Users make when setting up their tools in Worden Charting Software, which can cause losses in profits. Learn how to properly set up Worden Charting Software for optimal stock pick selection with easier and faster stock analysis and risk analysis.
Worden Charting Software Trading Tools have undergone many changes lately. There are so many options to choose from, how do you know which settings to use to help you improve your trading results? How do you know which features are just gimmicky and which are important additions to your trading process? Remember that the point of trading stocks is to make money, not to show off your intricate trading screens.
In this webinar, you'll learn about important settings to use in your Worden Charting Software Trading Tools as well as get an inside look at what a professional analysis of the stock market and stocks looks like.
Martha Stokes CMT is a hugely popular instructor with Worden Charting Software Users. Don't miss out on this rare opportunity to watch a master technical analyst at work using current market data in Worden Stock Charting Software.
Here at TechniTrader, we customize Worden Charting Software Trading Tools for our students. Check out some of the charting tools that come with our courses here: TechniTrader Worden Charting Software Trading Tools
Contact a Curriculum Advisor:
888-846-5577