Time Segmented Volume Indicator Training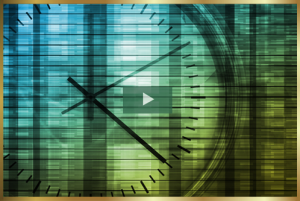 This Training Webinar is for all Worden Charting Software Users who want to learn all the new patterns that form on Time Segmented Volume (TSV) due to the Dark Pools, Pro Traders, and High Frequency Trader (HFT) action.
This powerful volume oscillator leads price most of the time, providing earlier entries and exits for higher profits.
TSV provides crossover signals, bottoming signals, topping signals, convergence, and divergence. It also reveals Dark Pool "footprints".
You will learn:
Set up TSV for your trading style, swing, day, position.
Subordinate indicators to enhance signals for TSV.
How to use TSV with Primary indicators for combination indicator analysis.
What TSV patterns signal a bottom has started even before price.
Accumulation, Rotation, and Distribution Patterns for earlier entries.
Why TSV is able to detect large lots versus small lot activity.
---
Worden Charting Software and TechniTrader have been working together for almost 2 decades. Two great companies combine the Exceptional Charting of Worden Charting Software with the Educational Expertise of TechniTrader Training to give you the skills and tools you need to be consistently successful trading stocks, options, or other investments.
We have been using this top-notch charting software to teach trading since 1998. Worden Charting Software Users can enjoy an array of customized tools and services that are included with TechniTrader courses.
Contact a Curriculum Advisor:
888-846-5577