Start Trading Stocks or Options with the Right Tools for the Job
No stock market trading education is complete without the right tools to implement the training, along with guidance to help you get started on your path to consistent success.
From building your trading plan to finding stocks to trade, TechniTrader Students enjoy access to, and support for, an array of trading tools to help them achieve their investing goals:
The Trade Management Planner
The Trade Management Planner is a new Trading Tool created by TechniTrader. This trade planning tool takes the guesswork out of what to trade, when to trade, where to trade, and much more.
Now, you will know precisely what you need to do to meet your goals. Instead of hoping for a minimal return per day, you can quickly develop a plan that gives you more trading profits with less effort. Ask your Curriculum Advisor for details.
Customized Stock Charting Tools
♦   4 Market Condition Analysis Scans
♦   3 Trading Style Scans
♦   5 Chart Templates: Several timeframes and leading indicator combinations
♦   Sorting Conditions for certain charting programs
♦   Video Instructions
♦   All 7 Market Condition Analysis Scans
♦   9 Trading Style Scans
♦   12 Chart Templates: Several timeframes and leading indicator combinations
♦   Sorting Conditions for certain charting programs
♦   Video Instructions
TechniTrader Market Condition Scans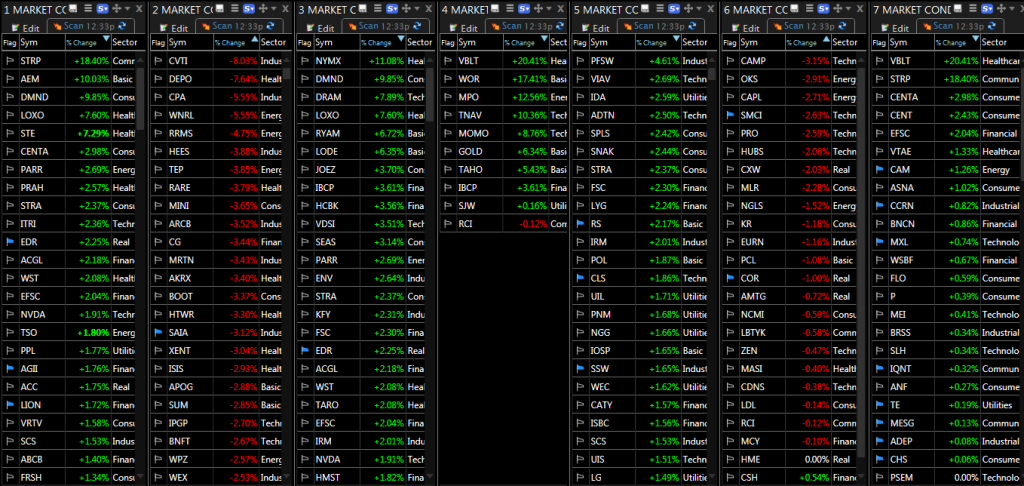 Market Condition Momentum Buy Scan
Market Condition Momentum Sell Scan
Market Condition Institutional Action Scan
Market Condition RSI Strength Scan
Market Condition Bottoming Stocks Scan – Premier

Market Condition Consolidating Stocks Scan – Premier

Market Condition Overbought Stocks Scan – Premier

Market Condition Analysis™ is the proprietary method developed by Martha Stokes CMT for analyzing the overall conditions of price, volume, market participant group activities, buying, selling, momentum, overbought or oversold patterns, etc. for ALL of the stocks traded on the exchanges at any time.
The TechniTrader® Market Condition Scans far exceed the standard market breadth, advance/decline, and new highs/new lows types of market indicators. They are easy to use and provide a fast, reliable method for determining market direction and strength, as well as the day-to-day bias and energy for short-term trading.
This tool is a highly accurate method for determining when, how, and what to trade. The accuracy of these custom scans is over 95% in indicating the direction, strength, energy, and bias for the next trading day.
Market Condition Analysis is ONLY taught at TechniTrader and exclusively by Martha Stokes CMT, the developer of this unique and accurate market analysis tool.
TechniTrader Chart Templates
Leading Indicator Combinations with our proprietary settings that, when you learn to use them properly, give traders the edge they're looking for. Preset, ready-to-use charting tools are provided for TC2000, Stockcharts.com and MetaStock at this time.  Our student support team will help you set up whichever charting program you wish to use as well, although not all tools can be duplicated in all charting programs.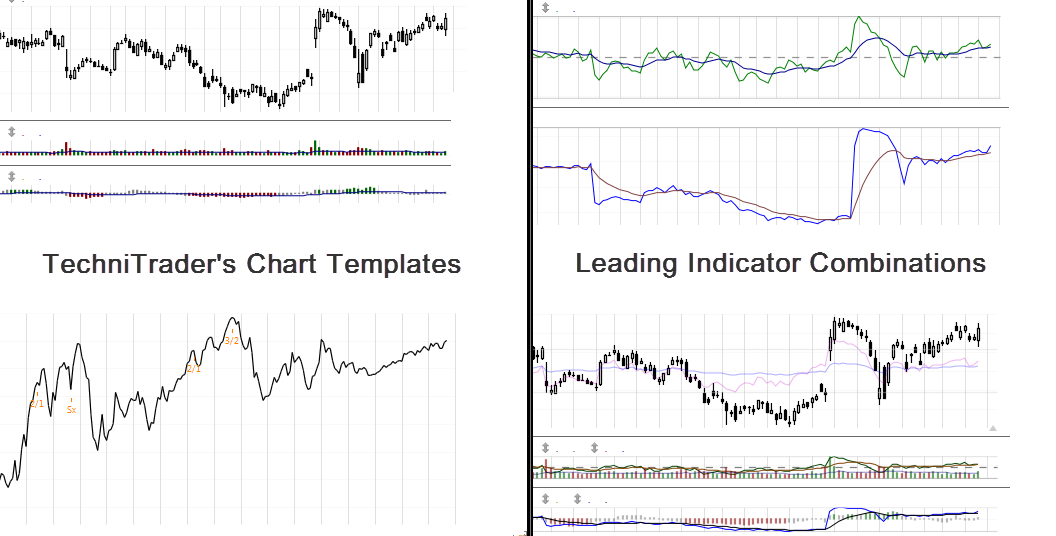 5 chart templates
10 different leading indicator combinations
12 chart templates
24 different leading indicator combinations
Setups for swing, day, position, and long-term styles
Download Worden Charting Software
Trade Risk Evaluator & Trade Maintenance Analyzer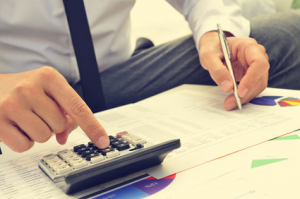 Two Trading Calculators are provided to TechniTrader Students: One for buying stocks, and one for selling short stocks. These spreadsheets automatically calculate your entry and stop loss order parameters, as well as the reward/risk ratio for your intended entry.
The TechniTrader Trading Calculators include our proprietary bracketed order formulas to help eliminate order entry mistakes and provide the final check for strong trades with strong gain potential and low risk.
A Maintenance Analyzer is included in each calculator to help you decide how to manage your trades while you are in position.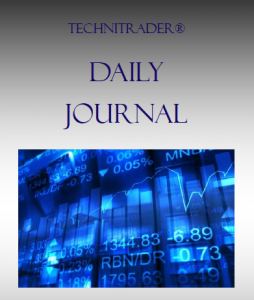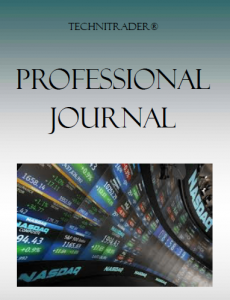 The smart money of the market trades when conditions are ideal for their intent. Anyone aspiring to trade or invest at a professional level should strive for this kind of discipline. Staying in the habit of keeping a trading journal keeps one focused on trading in line with the prevailing market condition, which in turn translates to more consistent trading and investing results.
A trading journal is an invaluable learning tool, recommended for use during simulator trading as well as live trading to keep a running record of market conditions and trades.
Professional and semi-professional traders and investors keep trading journals for the purpose of doing trading as a business for tax purposes. Accurate records are essential for the career trader or investor.
Support: Implementation, Guidance, Help Files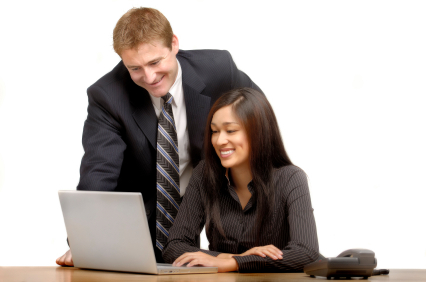 Student Support is provided with all TechniTrader courses. "Once a Student, always a Student."
Read More about our student support.
We'll help you set up your trading tools and get you started on your practice trading on a simulator of your choice. Daily Market Guidance subscription trials are included during the implementation phase.
Our ongoing student support is the best in the business. Support is tailored to your needs. We provide email support and also one-on-one coaching or mentoring as needed. We host a private Online Campus exclusively for students of the Methodology Essentials Course and higher. Access to the TechniTrader Online Campus is provided at the start of Phase 2 of the course. Our private Student Help Files are updated on an ongoing basis, and access is free during Phase 2 of your course.
Become a TechniTrader Student Today
Visit our Courses Page to learn more about TechniTrader's Outstanding Trading Courses. Start by checking over all the different Methodology Essentials Editions, then go to a specific course page to watch the video for that course.
Then, read the Course Syllabus, which is a complete, detailed Course Outline covering every topic in the course. When you are ready to enroll, or if you have questions about which course is right for you, CONTACT US.
Find out how our Stock Market Education Courses can help you achieve your goals here.