Velocity Swing Trading with HFT Momentum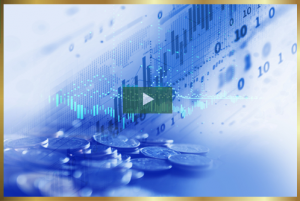 Professional Traders have figured out how to front-run High Frequency Trading, earning high profits from swing trades. Now you can learn these techniques and the process Professional Traders are using to take advantage of the huge runs, gaps, and run point gains that the HFTs create.
Learning and skill development is a process, regardless of your age and life experiences. The more prepared you are before going live in the market, the fewer mistakes you will make and the fewer bad habits you will develop.
You will learn:
How to Identify Velocity action before price moves.
How to enter the trade before HFTs gap or run the stock.
You will learn how to trade with professional traders.
What indicators to use to find HFT setup entries.
There is no way to shorten or override the learning process.
---

MetaStock® and TechniTrader® have been working together since 2009 to provide our students with more versatility and flexibility in charting software. TechniTrader courses now offer a complete set of trading tools created for MetaStock software users, including our proprietary custom market condition scans, trading style scans, custom indicators, chart templates, and formulas that streamline your analysis using MetaStock.
This is a highly accurate method for determining when, how, and what to trade. The accuracy of these custom scans is over 95% in indicating the direction, strength, energy, and bias for the next trading day.
The TechniTrader Catalog of Courses, including the Methodology Essentials (ME10) Course, Methodology Options Trading Edition Course, provide MetaStock Traders & Investors the most complete education for stock trading, options, and long-term investing.
Contact a Curriculum Advisor:
888-846-5577