Stock Market Courses by TechniTrader
We Are a Stock Market Educational Company
Our stock market courses are for Independent Investors and Retail Traders, and teach How to Invest for Consistent Success™ in a variety of formats. We also offer a Relational Analysis™ course for Professionals.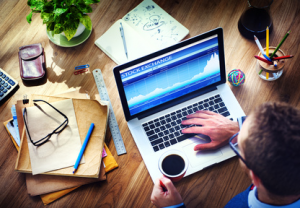 Over 170,000 people, from beginners to experienced traders in 80 countries, have learned about the Stock Market from TechniTrader Videos, eBooks, Home Study Trading Courses, Online Courses, Lab Classes, Webinars, and Stock Market Blog Articles.
The most important aspect of learning anything is finding the right teacher and educational company. We're not right for everyone. Our Stock Market Education is for individuals who know they can succeed if they have a complete training program that teaches them everything they need to know for their trading style and goals. To decide if we can help you, please sign-up and watch our training videos. This will help you decide if what and how we teach will be right for you.
Spend time on our website…you'll be glad you did!
The best way to determine if our stock market courses will  be right for you is to experience a variety of training formats that showcase our unique approach to Stock Market Education.
Here are directions for the best place to start:
START HERE – Look through this introductory front page to understand what we do (Hint: we teach various styles of trading!). Then, click the button in the START HERE column on the right that describes best what kind of learning you want to do. Are you new to learning about the stock market? Then, click the Beginners button, for example.
The button you choose will take you to an informational page pertaining to your level of trading or investing experience where you can also sign up to watch a video or download an e-book.
Then, peruse the Learning Center where you can find a variety of topics like Bollinger Bands and Candlestick Patterns.
Be sure to check your email for your login details because you'll want to come back for more, we're sure of it. Enjoy unlimited access to Video Lessons, e-books, and our featured Webinar, which we rotate from our archives periodically to give visitors a rounded presentation of how and what we teach. You will discover excellent tips and lessons that are not available anywhere else, and all at no cost.
If you have any questions at any time during your sampling of our educational materials, Chat with us, give us a Call, or send us an Email.
We understand that structured stock market education is not right for everyone. It is specifically for those unique individuals who believe they can succeed with the right education and support. So if you should decide our unique approach to teaching trading and investing is not for you, you will at least leave here with some new ideas, solid advice, and a few tips that can assist in your personal endeavors in the financial markets.
We Teach How to Invest in Stocks
Most people learn strategies or systems when they begin Investing or Trading; however, investing or trading is a SKILL that must be developed. What they are missing, and why so few are consistently successful, is that they have not learned Relational Analysis™ and Spatial Pattern Recognition Skills™. The education for learning these important skills is only found within our customized stock market courses.
Develop Solid Trading Skills

Spatial Pattern Recognition Skills (SPRS) is a proprietary skill development methodology that gives investors and traders the edge they need to help them succeed in today's fast-paced financial markets.
Investors and traders hone their skills to an expert level just like any professional in any field. This requires the following three phases of training for beginners to experienced investors:
Acquiring current Market Structure and Trading Knowledge.
Learning how to use new Modern Tools and Resources for reliable accuracy in Analysis of Stock Charts.
Practicing skills learned in a safe, non-risk environment with a Mentor as a guide and available to answer any question.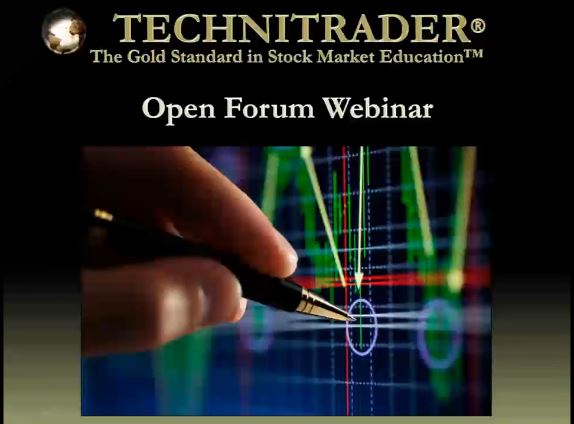 Learn some new techniques in this featured webinar from our archives. A different 1-hour video is offered at no-cost periodically to provide an example, for new visitors to our website, of the training that you get with TechniTrader.
All TechniTrader courses come with
UNLIMITED STUDENT SUPPORT
"Once a student, always a student."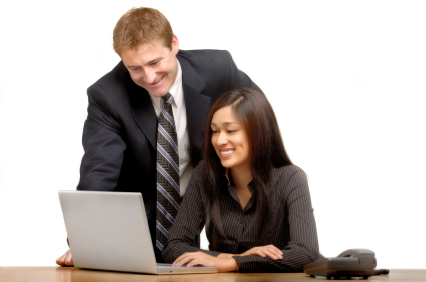 The New Technical Analysis
Most Retail Traders who have been trading stocks for a while have learned about Candlestick Stock Charts, Technical Analysis, MACD and other indicators.
They may have learned a few popular strategies such as "Buy-on-the-Dip" or Earnings Strategies. Their training tends to be a mixture of cobbled-together theories, most of which are outdated or no longer functioning optimally in the current automated market. Only our stock market courses feature training in Relational Analysis, a new approach to technical analysis.
Relational Analysis™ is the advanced comprehensive analysis that most Independent Traders are missing, and upon which TechniTrader courses are based.
Investment Training that Will Surprise You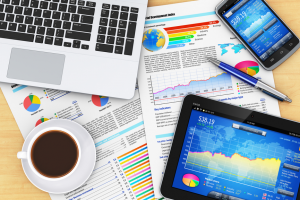 Consistently successful investing requires analysis of the current Market Condition and an understanding of how the internal Market Structure works, as well as why it functions the way it does. There are 6 primary Market Conditions in the modern automated market, and 9 Market Participant Groups.
The Market Condition Analysis™ methodology is taught only in TechniTrader customized stock market courses. It reveals which of the Market Participant Groups is dominant at any time within the present Market Condition. Understanding the internal Market Structure provides the road map to enjoyable and profitable trading.
The Gold Standard in Stock Market Education™
Stock Market information is everywhere on the internet, however, most is outdated, obsolete, or inaccurate. The financial markets have changed more in the past decade than in the prior 100 years.
The preponderance of information available to Independent Investors and Retail Traders is 40-80 years old. It is completely out of date with the modern automated marketplace which is dominated by Dark Pools, High Frequency Trading, and Professional Traders.
Our customized Stock Market Courses and Training Materials are constantly updated to keep TechniTrader Stock Market Education pertinent and current.
What Makes TechniTrader Education Unique
It is rare to have a company with two co-founders both with educational backgrounds and expertise in different areas of the market.
Our customized stock market courses are modular, to tailor the training to each individual which means you only buy what you need, instead of a canned program.
We teach a complete Process that focuses on developing Trading Skills with Proper Tools. This is not a week of show and tell, this is a 3 semester course that covers everything you need to know to trade stocks.
We teach Spatial Pattern Recognition Skills, Relational Analysis, and Risk Analysis. A Key element in success if learning how not to lose money trading stocks.
Market Structure: the who, what, when, where, why, and how of the market. Learning to enter an order is easy, learning how to actually trade is what most people never learn.
WE have  NO commissioned sales Staff. Instead we use Curriculum Advisers just like a college.
All courses are semester based but allow you to take the course at your own pace, at home, when you want to learn.
Our Support doesn't stop once you complete a course. Students can ask any question relating to the course they purchased any time and receive a written, detailed  answer.
Howard Johnson and Martha Stokes CMT are the Co-Founders and Instructors at TechniTrader. They are professionals who have dedicated their retirement years to helping individuals, learn ho wto trade for consistent success.
Martha Stokes CMT is a unique and rare stock market professional, with credentials to provide education for Independent Investors and Retail Traders. Investors and Traders can learn how to invest and trade stocks under her guidance with the flagship of our customized stock market courses, titled the Methodology Essentials Courses, aka ME10 .
Education for Trading Options  is also available without Greeks or complicated chains.
TechniTrader is a neutral Financial Services Educational Company. This means that any Broker or Charting Software of your choice can be used with the TechniTrader Proprietary Investing and Trading Process.
Best Stock Market Courses and Options Courses
Check out our Most Popular Courses to learn the best Trading Style for you.
We teach a variety of Trading and Investing Styles in our customized Stock Market Courses, as listed below:
Long Term Investing is holding a stock for more than 1 year.
Position Trading is holding a stock for a few weeks to a few months.
This is an ideal Trading Style for Beginners, and for learning how to trade Options.
Swing Trading is holding a stock for one "swing" aka "run."
A swing can last anywhere from 2 to 10 days on average.
Momentum and Velocity Trading is holding a stock only while momentum or velocity energy increases.
The hold time can be anywhere from 1 to 5 days.
Professional Intraday Trading is holding a stock for a few minutes to hours.
We feature End of Day to First Of Day training for front running ahead of High Frequency Trading velocity runs. This is how most Professional Day Traders currently trade.
---
 Note: Trading is often confused with "Day Trading" by beginning investors and traders. "Trading" is a universal term used in the stock market that merely means someone is buying or selling stocks. It has nothing to do with how long the stock will be held, which is a few minutes to one day in the case of most Day Trading.
---
All training is customized to fit personal educational needs