Want more from your Bollinger Bands analysis? Learn new ways to use Bollinger Bands for finding the best stocks to trade.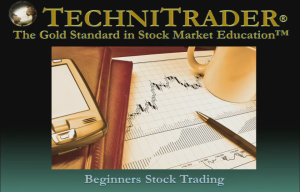 Struggling to make sense of what you have learned? This webinar will show you how to make it all come together.
How to Improve Your Trading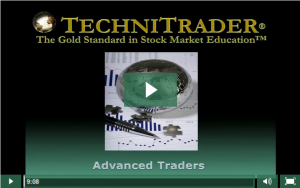 Experienced or advanced traders take your trading to the next level. Here are a few tips that most traders don't know that will change how you trade.
Leading Hybrid Indicators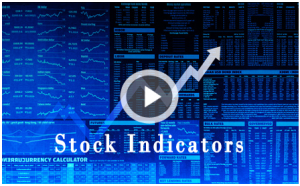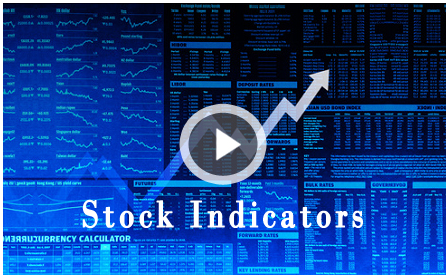 Make indicator analysis easy and simple. Get more from your indicator analysis for better stock picks.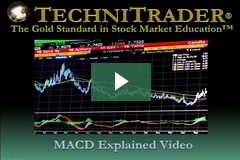 3 simple tips to improve your results using MACD. How to interpret MACD for easier stock pick selection.
Candlestick Patterns Webinar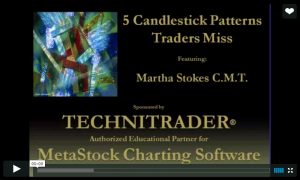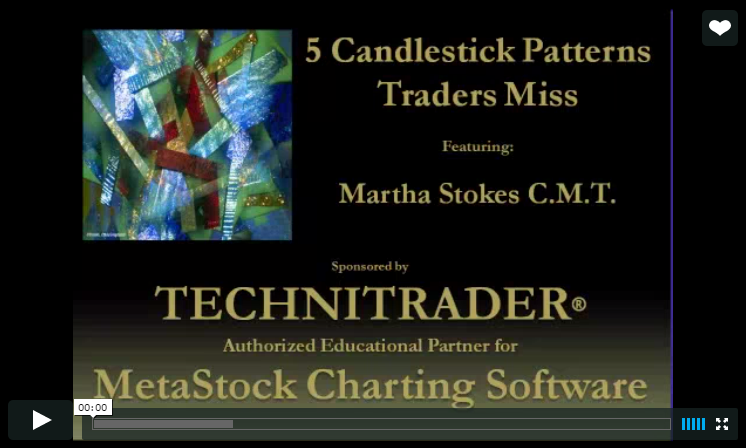 Want to buy a stock BEFORE huge gaps and runs? This webinar will show you how.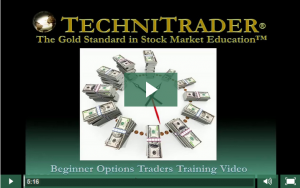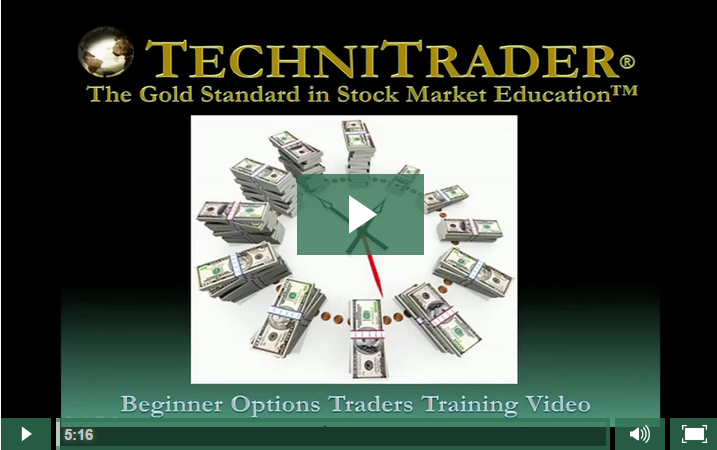 Options trading made easy. Learn how to trade options without all the hassle. You will be amazed at how simple trading options can be.
TechniTrader's Relational Analysis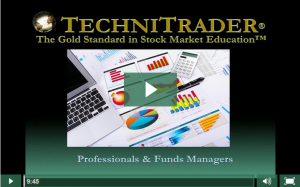 Take Technical Analysis to a whole new level. Learn  methods professional traders use.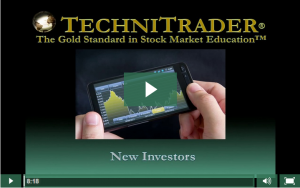 Just starting out? Here are some basics that will surprise you. There are many things you won't hear about elsewhere on the internet.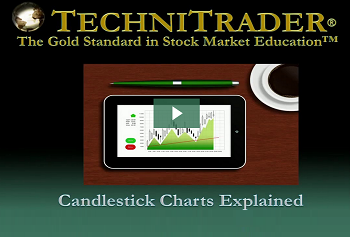 Want to learn to read candlestick charts quickly and easily? We make candlesticks fun and profitable.
Signing up is worth it!

You will be wowed once you register on our site.  What you see on this page is just a tidbit of what we offer in stock trading training. When you signup for our free training videos you also have access to a huge Library that is only available to our registrants. You also receive special early invitations to free training webinars, PDFs on current topics about trading, and help with any questions you have about our training videos.  Sign up today and start making your trading worth doing. Now is the time to get the training you need.
EDUCATIONAL BLOG ARTICLES
Like reading great articles? Then check out our blog trading articles. Our blogs are not your ordinary blog format. Each has full length lessons that give you actual training on specific topics.  Just sign up and you have access to a huge library or articles.
During a Downtrend price does not just go down, instead it often has brief periods where it moves up. Determining whether it is just a Bounce, Rebound, or if it is a true Reversal requires Spatial Pattern Recognition Skills to…

Read more
Popular Archived Webinars
We have a many archived webinars on a variety of trading topics from how to trade to what indicators to use. These are full length training sessions taught by Martha Stokes CMT and Howard Johnson, co-founders of TechniTrader.
Contact us to request access to the webinar topic that most interests you.
"Velocity Swing Trading with HFT Momentum"
"Option Analysis Meets Stock Analysis"
"Relational Analysis"
"5 Candlestick Patterns Traders Miss"
"Balance of Power Indicator Analysis"
"How to Sell Short in a Bull Market Correction"
"Fast Track Options Trading"
"Trading the Profit Zone"
"How to Ride the Momentum Out of a Bottom"
"Bollinger Bands: Beyond the Boundaries"