Stock Market Learning Center
Watch Introduction to TechniTrader Learning Center
This is your opportunity to experience the "TechniTrader Difference"  as what we teach and how we teach is totally unique.  Signup and you have access to over a hundred training webinars, videos, PDFs, White Papers, and our Traders Wiki.
Signup is easy and hassle free. We won't bombard you with emails. You will know if our training is right for you with the first webinar you watch. Prepare to be amazed and pleasantly surprised.
TechniTrader Review of our Webinars:   "I was fortunate enough to come across one of Martha Stokes free webinars and was immediately captivated by her straight forward teaching style. For me, Martha was the first to explain price action in a way that just made sense. In less than an hour, Martha made sense of concepts that I had been struggling to grasp for weeks." Shawn

---
Technical Analysis Library:
---
Stock Technical Analysis Charts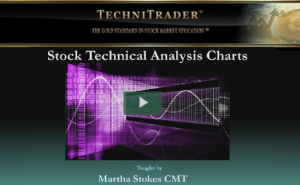 The Technical Analysis Webinar teaches you specific details for streamlining your stock analysis.
Candlestick Patterns Explained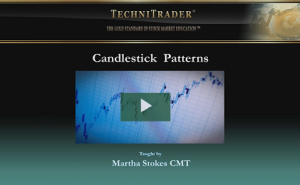 Find the Best Stock Picks faster with higher profits. This webinar will help your trading immediately.
TechniTrader's Relational Analysis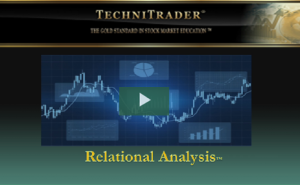 Prepare to be astounded. Relational Analysis is the NEW approach to analyzing stocks and the market.
Swing Trading Stocks Training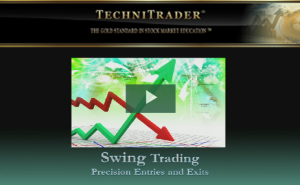 For Experienced and Advanced Swing Traders who want to have expert swing style skills.
Read More
Beginner Options Trading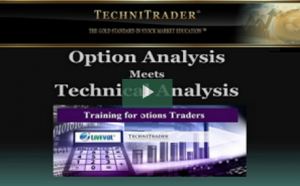 An introduction to Options Trading the easy way, with simplified methods for beginners.
---
Stock Indicators Library:
---
Bollinger Bands® Beyond the Boundaries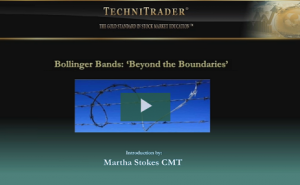 Take your understanding of Bollinger Bands to a whole new level of expertise. You will be surprised at what you learn.
MACD Explained by TechniTrader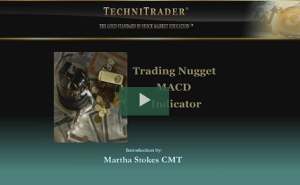 MACD uses this webinar is a MUST watch to understand how MACD is used by HFTs and professionals.
Volume Indicators Explained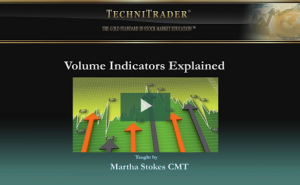 This webinar is a MUST WATCH webinar for all traders who want to make a living trading stocks.
Leading Hybrid Indicators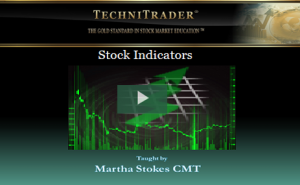 This is a WOW Webinar that astounds most experienced traders. You will learn things about indicators you never heard before.
Read More
(BOP) Balance of Power Indicator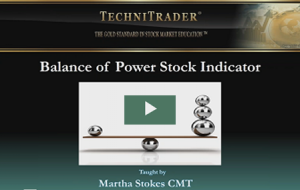 Balance of Power, aka BOP, is the most powerful indicator available to retail and technical traders.
---
(TSV) Time Segmented Volume Indicator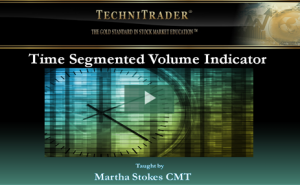 If you are not using a Volume Oscillator missing out on HALF of the stock pick analysis you need.
Click Here to Start Learning

Candlesticks Stock Charts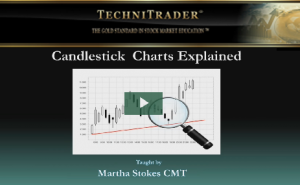 Want to learn to read candlestick charts quickly and easily? We make candlesticks fun and profitable.
Stock Charts Explained by TechniTrader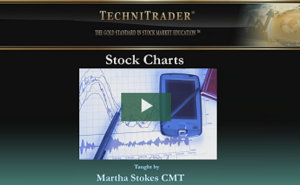 Stock Charts are easy to read once you understand what data you are looking at.
Stock Trading for Beginners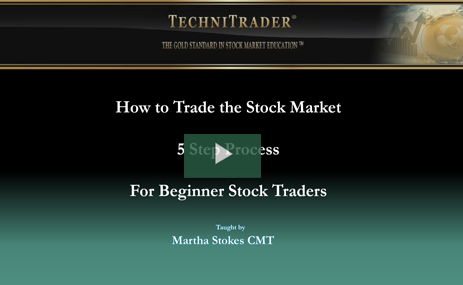 Beginners, you can start learning today by watching the video Stock Trading for Beginners.
How to Trade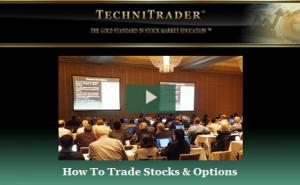 Learn the 5 Step Process for Trading Stocks.  Simple, easy method for novice traders.
How to Use Stock Charting Scans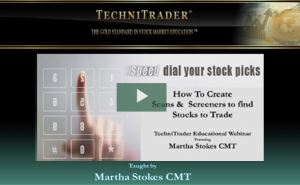 Scans make Finding Stocks fast & easy. They simplify the process of selecting stocks to trade.
The Trade Management Planner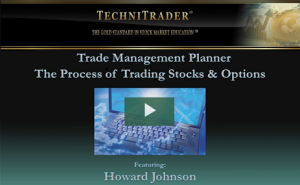 This new management tool takes the guess work out of what to trade, when & where to trade.
StockCharts.com Scans by TechniTrader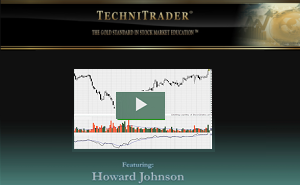 Scans built specifically for the style of trading or focus of the course material.
Not sure which course is right for your investing or trading education needs?
Contact a Curriculum Advisor:
888-846-5577