Stock Courses
Learn How to Invest In the Stock Market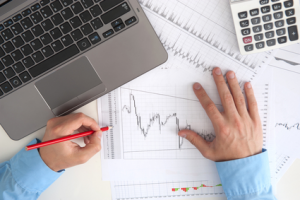 The TechniTrader approach to teaching trading is unique. Our Stock Courses on how to invest or trade in the Stock Market were developed using college and university format techniques for adult education. Choose from a wide variety of courses that teach professional-style trading and investing.
Before you consider enrolling in a TechniTrader investing or trading training program, it is important that you take the time to thoroughly evaluate the following:
1.     Each person learns best in a certain teaching environment. Do not enroll in a course before you experience how we teach. Test drive our approach to teaching first. Sign up to take an introductory lesson.
2.     Ask yourself what you need to be successful at trading.  If you are a new investor, then your training needs will be different from those who have been trading for a decade or longer.  Remember that learning is a process.  Do not get trapped into the notion that taking a few webinars or learning a strategy will make you instantly wealthy, because they will not.
3.     Consider what you think you need to learn, then take advantage of a free consultation.  We will go over your educational needs with you.  Read More
If we do not have the education or training you need, we will tell you where to find it.  We do not have commissioned sales staff. We use curriculum advisors like a college or university to help you find the training you need.  Just as in selecting a college or university, our training style is not a good fit for everyone.
4.     We customize our educational training for each student.  That means you are involved in every step of making decisions on how and what you want to learn, just like you would in planning your college education.
5.     Study the TechniTrader course listings, our unique approach, and our philosophy.  Our stock market training is for people who want to make consistent profits investing or trading in stocks and options. The education we provide is not for people who want to gamble or for those who want a get-rich-quick scheme.
6.     Cost: we offer Ivy League Educational Programs at Community College pricing.  You will not find a more reasonable cost for the in-depth education you will receive with TechniTrader Education.  Therefore, we do not vary pricing.  Contact us to learn more.
All TechniTrader courses come with
UNLIMITED STUDENT SUPPORT
"Once a student, always a student."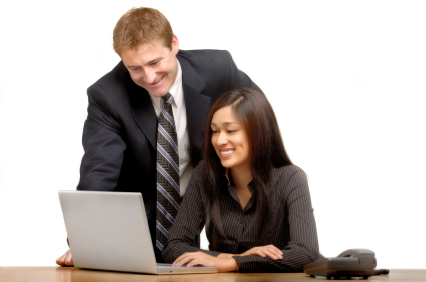 What Makes TechniTrader the Premier Stock Market Education  Company?
Remember that incredible teacher you had in high school or college who changed everything about learning for you? That rare professor who got you excited you about a certain subject? Do you remember how that special mentor made learning fun and inspired you to strive to do better?
Our support staff is made up of outstanding teachers, educators, and mentors who inspire and encourage students to achieve more than they thought possible. We help ordinary people achieve the extraordinary – Financial Independence.
Our teaching staff is the first thing about TechniTrader you will not find anywhere else. We stand apart from all other stock market training companies.
What We Teach That No One Else Teaches
Relational Analysis™   This is the new approach to stock and option analysis developed and taught exclusively at TechniTrader.    Read More
Relational Analysis™ includes the study of all data and information needed for a complete analysis of a stock pick, right in your stock charts. It includes Leading Indicators, Fundamental data, the New Western Candlestick Patterns™, tracking giant lots and high-frequency trading activity, plus risk analysis. By including all of the information needed for excellent stock picks into the charts, we have streamlined and improved the older-style methods of analysis. Relational Analysis is the new state-of-the-art method for consistent stock and options trading.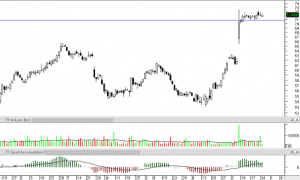 Hybrid Leading Indicators™   When you learn how to use modern Hybrid Leading Indicators, you have the ability to see the footprints of the Dark Pools in your stock charts.    Read More
Dark Pools are here to stay. These giant lots do not move price during their accumulation phase, which can last several weeks to months. Since they don't move stock prices, older-style price-based indicators do not reveal their buying or selling patterns. Our Hybrid Leading Indicators are designed for tracking these giant-lot transactions, a critical aspect of successful investing and trading.
The NEW Western Candlesticks™   The evolution of candlestick chart analysis is another exclusive piece of education from TechniTrader.    Read More
First, we identified the most common and most reliable candlestick patterns that form in the automated western markets where Dark Pools, HFTs, and Professional traders dominate. The original Japanese Candlesticks were developed for the Rice Commodity Exchange of Japan in the 1600s which did not have Dark Pools, HFTs, and Pro Traders. Next, we named these candlestick patterns with easy-to-remember terms that tell you exactly what the pattern means for near-term price action. We then selected the best western-style candlestick patterns for ideal entries and exits for stock trading. You will learn both buy long and sell short candlestick patterns. That way, you are prepared for trading up and down markets.
Calculated Risk Analysis™   You will learn how to quickly calculate risk versus point gain potential.    Read More
You are taught the new relational methods of setting stop losses and trailing profit stocks that are used by professionals and institutional traders. This eliminates the guesswork in choosing the best stocks. All of this is done via the TechniTrader Trading Calculators™ included in the ME10 Course Tools.
The NEW Corporate Analysis™   You will find our approach to analyzing the company and its financials to be easier than you ever imagined fundamental analysis could be.    Read More
It is done mostly via your stock charts. Fast and simple corporate analysis improves stock pick selection. The Percentage of Shares Held by Institutions indicator shows you whether institutions have been increasing their holdings or decreasing their holdings of a stock, a critical piece of information most traders don't know about.
Our Proprietary Professional Trading Orders   Our Professional-style Method of bracketing an entry order puts you in control of how your stock purchase will execute.    Read More
This technique is similar to the methods that the professional and institutional traders use to avoid HFT front-running, gaps, broker spread skimming, and other bad fills. The specific order types we teach for trading eliminate 90% of the order fill problems many experience with online brokers. Poor fills are a huge cost factor for most traders. Did you know that the SEC is investigating the issue of online retail brokers accepting rebates for routing orders to HFTs, and for exploiting the use wider spreads with broker-inventory fills? With our method of entering trading orders, you don't have to worry about front-running.
Spatial Pattern Recognition Skills™ Development   These skills are developed through practice recognizing the leading chart patterns revealed in trading activity that are taught in all TechniTrader courses.   Read More
Spatial Pattern Recognition Skills are essential for success.  Professional traders have abandoned computer-generated signals because these systems do not work; instead, they use techniques similar to what we have coined Spatial Pattern Recognition Skills. Developing Spatial Pattern Recognitions Skills makes trading fun and less time-consuming. Trading should enhance your life, not take it over. We believe that less is more in trading. SPRS are something that anyone can learn, without the need for a love of mathematics and formulas.
TechniTrader Market Condition Analysis™ Scans and Trading Style Scans   The accuracy of TechniTrader's MCA is what sets it apart from all other market breadth analyses.   Read More
Market Condition Analysis™ was developed by Martha Stokes, a Chartered Market Technician and Head Trading Educator at TechniTrader, who identified six primary market conditions in the automated market. This analysis takes your stock trading to the professional level while reducing the workload and time needed to trade.
These are just a few of the unique and proprietary training tools and skills we provide students of our flagship training program, the ME10 Course.
TechniTrader's Trading & Investing Education Courses
The ME10 Training Program can be tailored for a desired specialty or taken in segments to accommodate your specific needs. We treat you as an individual and create a training program for you that is based on prior experience, education, personal preferences, and trading style.
You will be pleasantly surprised by this one-of-a-kind investing and trading course that gives an organized structure for learning and practicing reliable techniques that are not taught anywhere else.
All of our training, stock selection techniques, trading tools, and skills can be incorporated into your current style of trading or investing without changing your vendors or brokers if that is what you prefer.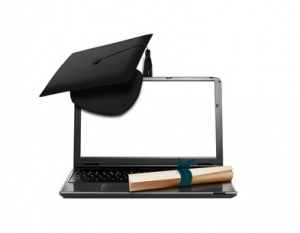 What you get with TechniTrader Education is an Ivy League education at an affordable community college price. While competitors charge as much as $30,000 for their courses, our courses are a small fraction of those costs and contain far more material and support.
Our Educational Staff has extensive experience in both teaching and trading. It is rare for professionals to also have educational backgrounds.
All courses include a full spectrum of support and trading guidance, mentoring sessions, and hands-on help.
Since we customize each course to fit your needs, using a modular semester-style curriculum, your course cost will depend on your specific educational needs and skill level.
We do not have commissioned sales people, so you will never feel forced into taking training that you do not want or need.