TechniTrader is a financial services education company. We have been teaching independent traders and investors how to trade or invest in the stock market since 1998 through primarily DVD and online courses, occasionally through live seminars. We have helped over 300,000 independent traders and investors achieve their financial goals.
At the core of our teaching is a complete trading process based on an understanding of the current market structure, which is changing constantly as new technologies and new regulations come and go. We update our courses continually to keep up with the modern markets.
Our courses teach a variety of trading styles: Long-term investing, position trading, swing trading, day trading, and intraday trading.
With all of our full trading and investing courses, students receive ongoing support with no time limits. We maintain support staff to provide one-on-one help to our students and also a private online campus to provide our students with a continually updated reference tool for their study.
We do not franchise our courses or training materials. And we do not authorize any reselling of our courses. Students always work directly with TechniTrader. This means our students have access to professionals who have extensive market experience and expertise.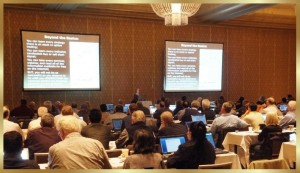 Martha Stokes CMT is the President, CEO, and Head Instructor at TechniTrader. She has over 40 years of experience working, trading, and investing in the financial services industry. Find out why TechniTrader has the highest credentials for teaching trading here.
We call ourselves The Gold Standard in Stock Market Education™ because we hold ourselves and our students to the highest standards in trading education. We do not recommend stocks. We teach self-directed investors and traders how to find their own stocks that are in line with their own personal financial parameters and goals.
We believe that anyone with the determination can learn how to invest in the stock market, but only with a complete, structured education that is followed by thorough practice in a simulated environment and with the support of an educational team that is dedicated to helping them be successful.
TechniTrader has an A+ Rating with the Better Business Bureau.
---
TechniTrader® and TechniTrader.com® are registered trademarks of Decisions Unlimited, Inc.