Balance of Power, BOP Indicator Training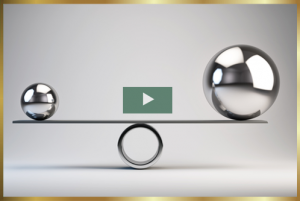 Have you looked at Balance of Power (BOP) and wondered how to figure out what it is really telling you? Balance of Power is one of the most powerful and intuitive indicators ever written, yet most Worden Charting Software Users do not know how to read it properly, how to interpret its signals and patterns, or how to take advantage of its leading qualities.
You will learn why BOP is an essential indicator for trading stocks in today's automated market. You will also discover how BOP reveals Dark Pool activity before price moves.
---
You will learn:
What BOP patterns represent Dark Pool Buy Zones™.
The Shift of Sentiment™ BOP pattern that indicates a bottoming formation has started.
How to use BOP to get into a stock ahead of a huge gap or run up.
How Volume Weighted Average Price (VWAP) orders and Time Weighted Average Price (TWAP) orders alter patterns on BOP.
High Frequency Trader (HFT) BOP patterns and what they mean for near-term price action.
How to use BOP with Volume to enhance the leading qualities of both indicators.
---
Worden Charting Software and TechniTrader have been working together for almost 2 decades. Two great companies combine the Exceptional Charting of Worden Charting Software with the Educational Expertise of TechniTrader Training to give you the skills and tools you need to be consistently successful trading stocks, options, or other investments.
We have been using this top-notch charting software to teach trading since 1998. Worden Charting Software Users can enjoy an array of customized tools and services that are included with TechniTrader courses.
Contact a Curriculum Advisor:
888-846-5577