Bollinger Bands® Indicator Study
INCLUDED: Weekly Written Lessons Online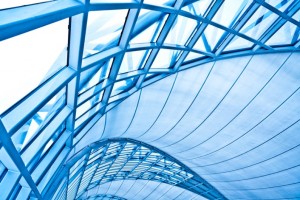 Pattern Recognition Homework
Private Blog Access for Watching Live Examples & Notes from Martha
Self-Tests
Charting Tools Settings
Unlimited Email Support
Bollinger Bands Online Trading Course
Bollinger Bands are a channel indicator that has many forms for analyzing price action. In this indicator study course, Martha Stokes CMT teaches many different ways you can use Bollinger Bands to help you see more opportunities to trade.
In order to be successful using Bollinger Bands in your trading process, it is important to understand its uses beyond what is traditionally taught.
Bollinger Bands in a New Light
Bollinger Bands are useful for all trading styles when you learn adaptations for using the various Bollinger Band variations, including Bollinger %B and Bandwidth with favorite indicators.
For example, an ideal indicator combination for swing and position trading would be to add %B to a Volume Oscillator to have a complete set of indicator data from which to analyze a stock for leading signals. In this online course, we will be exploring Bollinger Bands in great depth along with the variations of this popular indicator that can help you see the leading patterns in price action that are sometimes harder for traders to see in the candlesticks alone.
TechniTrader's Bollinger Bands Course Taught by Martha Stokes CMT
Each lesson of this 8-week online Bollinger Bands Indicator Study Course will cover a different aspect of the indicator in great detail with several chart examples provided. You will learn how to use this channel indicator to the maximum benefit.
We will also be watching example stocks in the live market to help you use the Bollinger Bands indicator, and to see how the patterns unfold over time.
This course can help all styles of traders and investors, including Intraday, Day, Momentum, Swing, and Position Trading.