Explorations Beyond the Basics MetaStock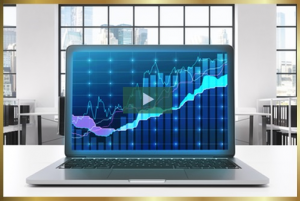 Most traders use Explorations simply for finding stocks to trade. But there are more uses for this adaptive tool. By incorporating parameters beyond merely finding stocks to trade the next day, you can create powerful screeners and sorts that reveal where HFTs and Dark Pools are trading or setting up to trade.
Explorations that expose which of the 9 market participants are controlling price and other customized analysis of stocks, ETFs, Sectors, and Indexes can improve your success rate and increase your profitability.
You will learn:
How to use custom formulas for optimal stock picks.
You will learn how to use indicators to find HFT activity before they gap a stock.
How to create a scan that tracks Dark Pool accumulation.
You will learn how to incorporate the best formulas for the best scans for trading.
By exploiting the exploration capabilities beyond mere stock picks, you are able to more quickly determine which stock pick will work best in the current market conditions.
---

MetaStock® and TechniTrader® have been working together since 2009 to provide our students with more versatility and flexibility in charting software. TechniTrader courses now offer a complete set of trading tools created for MetaStock software users, including our proprietary custom market condition scans, trading style scans, custom indicators, chart templates, and formulas that streamline your analysis using MetaStock.
This is a highly accurate method for determining when, how, and what to trade. The accuracy of these custom scans is over 95% in indicating the direction, strength, energy, and bias for the next trading day.
The TechniTrader Catalog of Courses, including the Methodology Essentials (ME10) Course, Methodology Option Trading Edition Course, provide MetaStock Traders & Investors the most complete education for stock trading, options, and long-term investing.
Contact a Curriculum Advisor:
888-846-5577