FAQs: Frequently Asked Questions
What Sets TechniTrader Apart from All Other Training Programs: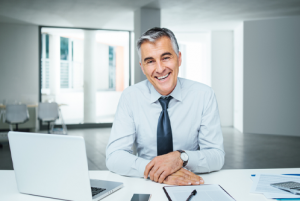 Customized Training. TechniTrader's educational environment concentrates on individual student needs.
Each Methodology Essentials Course is customized for each individual student to learn professional trading skills and analytical techniques.
---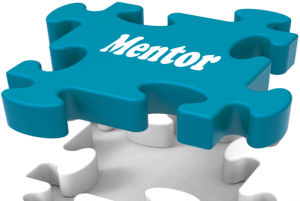 Exceptional Support. We teach a Unique Trading Process that takes you step-by-step down the path to consistent success. Our support is unequaled anywhere.
Our "New Student Support Package" includes Online Continuing Education, Morning Market Reports, Student Mentoring Sessions, Personal Guidance, Student Mentoring Sessions, and more.
---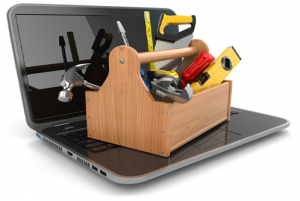 TechniTrader Custom Trading Tools. No stock market trading education is complete without the right tools. TechniTrader's tools set us apart.
Combined with the right training and guidance, our students are prepared.
---
How much do stock trading courses cost?
Tuition is in line with community college tuition fees per semester. Course tuition varies according to total semesters in each course. With TechniTrader, you get an Ivy League education at a community college tuition.
This makes our courses reasonable for anyone who is serious about learning how to trade or invest in stocks or options. We also have a budget plan for those who have limited resources.
---
What kind of support or mentoring is available?
Our student support sets us apart. We have the highest success and satisfaction for our students. Our motto is, "Once a student, always a student." So, after you become an alum, you can still write and ask a question relating to your area of study, and we will answer it promptly. New student support and market guidance is critical to your success. Implementation is also an important part of taking what you have learned and applying it in the live market. We help you implement your trading plan, guide you through the process, and help you select the right trading style and tools. We are there for you every step of the way.
Student Mentoring Sessions are live virtual training classes taught by Martha Stokes CMT. She shows you exactly how she analyzes the market each day, selects stock for potential trades, and how she manages held stocks. During this live training, she will analyze any stock a student requests. This is an analysis live and on the spot so that students can see exactly how she analyzes a stock for a potential trade. Our students rave about our support, guidance, implementation, and ongoing education.
---
How long does it take to learn how to trade or invest in stocks and options?
That really depends on how much you know and what your experience has been in the stock market. If you are brand-new, then you need to realize that there is no such thing as a get-rich-quick scheme. These strategies don't work. Just like everything in life that offers significant financial returns, you will have to learn the what, when, why, and how of investing or trading, and then you will need to take that knowledge and learn how to apply it in the real world of trading.
Some students can be ready to trade live in the market within a few months; others take longer due to busy, hectic work and home schedules. This is not like taking a weekend seminar where you get all excited and then forget 80% or more of what you learned. This is a hands-on educational approach that takes you through the process of becoming a successful trader or investor. All processes take time, but in time, they will provide you with the most benefit for the long term.
---
What stocks do you recommend?
We are not a recommendation service. We believe that too many gurus, commentators, and the news media manipulate the market by recommending stocks. Instead, we teach you how to quickly find stocks, how to analyze each stock for how YOU want to trade, the risk, and the potential profit. We don't give a handout, which never works. We give you a hand-up. We encourage you to learn how to find and analyze stocks for yourself, which means you gain a lifetime of financial security with our training.
---
Are you a broker or charting company?
TechniTrader® is not a broker, and we do not sell charting software or other online trading systems. The only thing we do is TEACH. We are strictly an educational company. When a company specializes in just one thing, they become experts at that one service. When brokers or charting software or trading systems teach, they are not trying to make you successful on your own; their intent is all about selling their products and services. With TechniTrader®, you are in the hands of expert EDUCATORS who have earned a stellar reputation over many years of helping people just like you.
---
Does your training help Forex or Futures traders?
We teach technical analysis and Relational Technical Analysis™, which helps traders interpret price action no matter what trading instrument they use. Each financial market and its instruments are somewhat different, but the foundation of Market Structure, Market Condition Analysis, Market Participant Groups, and Price Action Analysis impacts every financial market. By understanding each of these aspects of trading, you are prepared for the automated global marketplace and will improve your trading no matter what instrument you choose to use.
---
If you are so good at trading, why do you teach? Why not just make lots of money?
Our Co-Founders are highly successful individuals who, in their retirement, decided that teaching others would be a rewarding endeavor. Martha Stokes CMT retired early, as she had started her first business at the age of nine years old and wanted to enjoy life.
Howard Johnson later convinced her to do one workshop on how to trade because so many people were coming to them asking for advice. From that one workshop, TechniTrader® evolved into the finest, most complete stock market educational company with over 40 courses.