TechniTrader's Stock Market Blog by Martha Stokes CMT provides unique applicable information on what is currently happening within the Financial Markets. Each Blog article is a full report about a unique topic.
Read about what is going on with a corporation, discover what professional traders are using as new tools or strategies, and learn how institutions are selecting stocks and lowering risk factors for their portfolios.  When investors and traders understand what is going on inside Wall Street, they are better prepared for how the financial markets will perform.
Start Learning Today
Click READ MORE on any article topic to start learning below. Get a rare view from a Chartered Market Technician into the Professional side of the Financial Markets. Gain valuable insight into how to improve your personal investing or trading approach by checking into these reliable Stock Market Blog reports.
If you have been looking for reliable Stock Market information beyond the News and TV gurus, then look no further.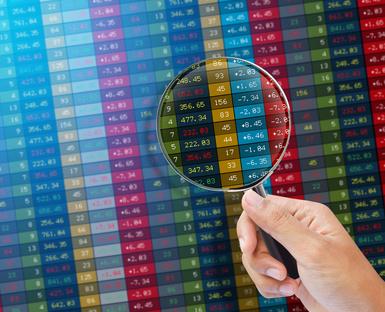 This Stock Market Blog will change how you think about the markets.
A New Twist on How to Use Earnings Season for Trading Stocks. Most Earnings season stock trading strategies involve either trading the stock or its options a few days before the earnings report is released. However, much of the gains are already over if you focus only on the few days ahead of the stock's earnings report.

Read more

In the early days of technical analysis, fundamentalists scoffed at the Technical Analysts who claimed that everything about a stock was right there in the stock chart. Price and how it moved was all that really mattered. Fundamentalists argued back that the movement of stocks was a Random Walk or that technical analysis was like using a crystal ball rather than corporate financials.

Read more

The retail news and professional news feeds offer extremely opposing perspectives on what is going on with stocks, short term trading, liquidity, execution, and the overall internal Stock Market Structure. While the retail side of the news media focuses on basic news that it believes will encourage retail traders and investors to buy stocks, the professional side concentrates on the actual viability and functionality of the market.

Read more