Methodology Essentials Premier DVD Course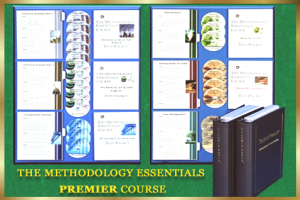 Enrollment: If you have been trading for a few years or have some experience this course is for you. What to do next:
1. Watch the Peek Inside Video for this course.
2. Read the Course Syllabus.
3. Call us to enroll or if you have questions:  888-846-5577
The Course has 2 PARTS:
Part One: Self-paced DVD Education.
Part Two: Implementation: Hands-on Training.
Benefits of the Methodology Premier DVD course:
You will learn how to take what you already know and build upon it for a complete comprehensive education. You will be amazed at what you learn.
 Experienced Trader Student Support package included.
Complete Set of Advanced Trading Tools included.
Market Structure and Market Participant Group training.
Self-graded tests to help you retain what you have learned.
Guidance during your Simulator Trading to eliminate bad habits.
Individual Customizing of your chart layouts, indicator settings, and trading plan.
Online Student Wiki files with additional training.
Daily Market Educator email training with ongoing lessons to hone your skills.
Mentoring Sessions with student stock picks analyzed.
Each course manual along with corresponding TechniTrader DVDS are designed to maximize your learning experience, as there are numerous detailed explanations and examples throughout each entire course.
Have you been trading for a few years and still getting whipsawed out of your trades?
Whipsaw trades are caused by either HFT action triggering after you enter the stock or Dark Pool quiet accumulation or quiet distribution zones that you are accidentally trading against.
Answers to Your Questions:
888-846-5577
This is more common for retail traders nowadays than ever before. The ME10 Premier Stock Trading Course is designed to fill in the holes of the education that most traders have, even if they have been trading for 20+ years.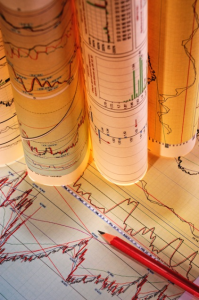 Are you struggling with entries and exits, losing money either at the entry point or losing profits as you close a position?
Most traders have learned strategies, and this leaves them vulnerable at entries and exits due to market conditions.
There are 6 primary market conditions in the modern automated stock market and each one affects what candlesticks are most reliable, how support and resistance will behave, and how prices will move or not move.
It is important to learn the new Western Candlestick Patterns to find optimal entries and to plan the exit with the highest profit potential.
Do you often find yourself on the wrong side of the trade OR maybe your trades do not run with the momentum you expected?
Too much of the time, traders rely on outdated indicators or candlestick patterns and quickly find themselves in a losing trade. Our Methodology Premier DVD Course teaches the new Western Candlesticks, New Leading Hybrid Indicators, and Relational Analysis, as well as technical analysis and risk analysis.
TechniTrader is really what I have been looking for! The customer support, course work, website, instructional materials, etc., are the best I have seen. I have to admit I was skeptical coming into TechniTrader, but know now that this is the smartest thing I have done in a very long time. I cannot thank you and your staff enough for putting all of this together.I am very confident I will be consistently successful as a result! Most Sincerely,– James K.
The Methodology Essentials Premier DVD Course Teaches Spatial Pattern Recognition Skills and Relational Analysis™.
This unique course provides you with a set of modern technical tools that enhance your trading, taking you to the next level of skill for your trading style.
We help you tailor your tools and trading style for your specific goals.
Our curriculum advisors can customize the perfect course for your needs. Ask about our specialty course packages. Tuition is based on your educational path. Semester course tuition is  in line with community colleges.