Stock Market Course for Experienced Traders
Methodology Essentials Course – Premier Edition
If you have some experience or prior training on stock trading, but are not yet at an advanced trader level, this course is for you. To learn more about this course, please watch the "Peek Inside" Video.
Who will benefit from this course: Traders who experience whipsaw losses, traders who have inconsistent results, traders who want to increase their monthly income and capital base.
What you will gain from taking this course: This course fills in the holes in your education, teaching you the missing pieces in your trading.
You will be amazed at what you learn and what you do not know that you must know for consistent success.
You will learn how to find the footprints of professional traders and how to trade with these experts for significantly higher monthly income.
The Home Study format has been proven to be a superior method of education. You are able to study at your own pace, at the time that is most convenient for you.
The printed materials provide a continuing reference resource and the DVDs allow for review on a regular basis as needed.
With our unlimited questions resource for students, our training is the best and that is why TechniTrader is the Gold Standard of Stock Market Education.
---
I cannot begin to tell you how much I like the course. I really should have taken this course 10 years ago. But there was so much more that I didn't know I needed to know. If that makes sense. I have lots of students at college who say the same thing. You don't know, what you don't know. Since you don't know you don't go and find the information.

The section on Stop Losses was very helpful. I am even rewriting my stock tracking spreadsheet to work with actual amounts rather than percentages. That makes a lot of sense.

– Eric T.
---
Have you been trading for a few years and still getting whipsawed out of your trades?
Whipsaw trades are caused by either HFT action triggering after you enter the stock or Dark Pool quiet accumulation or quiet distribution zones that you are accidentally trading against.
This is more common for retail traders nowadays than ever before. The ME10 Premier Stock Trading Course is designed to fill in the holes of the education that most traders have, even if they have been trading for 20+ years.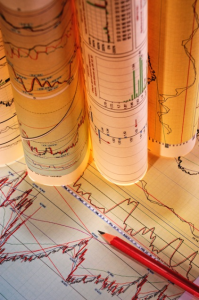 Are you struggling with entries and exits, losing money either at the entry point or losing profits as you close a position?
Most traders have learned strategies, and this leaves them vulnerable at entries and exits due to market conditions.
There are 6 primary market conditions in the modern automated stock market and each one affects what candlesticks are most reliable, how support and resistance will behave, and how prices will move or not move.
It is important to learn the new Western Candlestick Patterns to find optimal entries and to plan the exit with the highest profit potential.
Do you often find yourself on the wrong side of the trade OR maybe your trades do not run with the momentum you expected?
Too much of the time, traders rely on outdated indicators or candlestick patterns and quickly find themselves in a losing trade. Our Methodology Premier DVD Course teaches the new Western Candlesticks, New Leading Hybrid Indicators, and Relational Analysis, as well as technical analysis and risk analysis.
The Methodology Essentials Premier DVD Course Teaches Spatial Pattern Recognition Skills and Relational Analysis™.
This unique course provides you with a set of modern technical tools that enhance your trading, taking you to the next level of skill for your trading style.
We help you tailor your tools and trading style for your specific goals.
Our curriculum advisors can customize the perfect course for your needs. Ask about our specialty course packages. Tuition is based on your educational path. Semester course tuition is  in line with community colleges.