TechniTrader Credentials
Martha Stokes CMT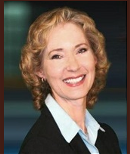 Martha Stokes CMT is a retired professional Buy-Side Analyst. She is a member of the Market Technicians Association, and earned the Chartered Market Technician designation with her thesis "Cycle Evolution Theory." She is a prolific author, having created over 40 stock, option, and financial market courses.
She started her first business at the age of 9, has sat on both sides of the Venture Capital table, worked on an IPO, and has taught at several community colleges. She is a highly sought-after speaker who fills the room to over capacity with her dynamic teaching style that engages the audience.
She has created new analyses including: Relational Analysis, Market Condition Analysis using Quantitative Theories, and Spatial Pattern Recognition. Martha's focus for long-term investments is emerging displacement technologies that will have a significant impact on society, the economy, and the stock market. Proactive Advisor Magazine Articles by Martha Stokes CMT
---
Howard Johnson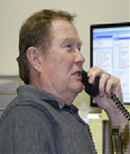 Howard Johnson is a retired Senior Trading Manager for a small closed fund. During his years as a professional trader, he developed proprietary trade order systems, trade risk calculators, and trading plan calculators, which he generously shares with our students. Howard has toured the US & Canada as a popular speaker & educator. His expertise is trade management, risk management, and a proprietary order entry and exit process that he developed during his professional trading career, which is similar to the order systems used by Dark Pools.

His diverse background includes CEO of three companies, software developer, production engineering, video production, audio engineering, and electronics engineering. He was an avid professional day and option trader before retirement. He started investing while in college. Howard's passion for teaching and his careful attention to details makes him a favorite among our students.
Body of Work – Martha Stokes CMT
A Chartered Market Technician is a professional certification for professional technical analysts administered by the Market Technicians Association. It is the ONLY certification for technical analysts approved and recognized by the SEC, NYSE, and NASDAQ.
Martha Stokes was awarded her CMT after dedicating five years of extensive research and analysis in writing her doctorial equivalent Thesis: "Cycle Evolution Theory: How to Identify Evolutionary Abnormal Cycle Patterns Using Technical Analysis". Martha's thesis consists of 92 charts with 100 written pages on cycle evolution theory. This was a landmark thesis that totally changed the way cycle theorists and technical analysts understood & approached cycle theory analysis. Her concepts continue to revolutionize our understanding of cycles and their function in the economy and the stock market. Since the inception of the Market Technicians Association in 1973 to the date of this writing, less than 1,162 as of January 2016 people worldwide have passed the examinations required to earn the CMT certification.
Read More
Why is this important to you?
Each professional field has an accreditation committee that regulates and tests individuals to make certain that they have an extensive body of knowledge and expertise in their field. This certification by testing and thesis writing differentiates these professionals from all others working in their field of expertise.
When you work with a professional who has earned the highest achievement and credentials in their industry, you know you are working with a dedicated, experienced expert in that field.
For example:
The Market Technicians Association (recognized by the Securities and Exchange Commission (SEC), the NYSE, and NASDAQ) C.M.T. qualification testing program involves a rigorous process of testing and peer evaluation that is designed and administered by specialists in the field of Technical Analysis, along with passing the Level One written test, then passing the Level 2 written test, and then finally a thesis submittal that must enhance the body of knowledge of technical analysis.
The thesis must be reviewed and accepted unanimously by the MTA Accreditation Committee.
This means you are getting the most professional education available from a professional with credentials that are approved by the SEC, NYSE, and NASDAQ.
Contact us for more information: