When you enroll in Any Premier, Elite or Specialty Methodology Essentials Course, you are eligible to receive one or more of the high-value bonuses listed below. Make 2018 the year you take control of your financial future with a realistic trading plan and a checklist trading process to achieve your goals.
All Editions of the Methodology Essentials Course teach you how to accomplish this by filling in the holes in your trading education and then giving you rules to guide your personal style of trading–complete with trading tools and personal support.
The NEW 2018 Sector & Industry Report
Published annually, this is our most popular stock market report. Written by Martha Stokes CMT, this report analyzes the 3 Super Sectors, 12 Sectors, and 146 Industries represented in the Financial Industry for the stock market and other financial markets.
The TechniTrader Sector and Industry Report 2018 provides a full analysis of each industry, sector cycle and long-term trend, complete with charts and information on how the industry or sector is expected to perform in 2018, risk factors and details on how each industry has changed, primary stocks of that industry and more.
Learn more about the Sector & Industry Report here
Value $495.00 >> Buy Now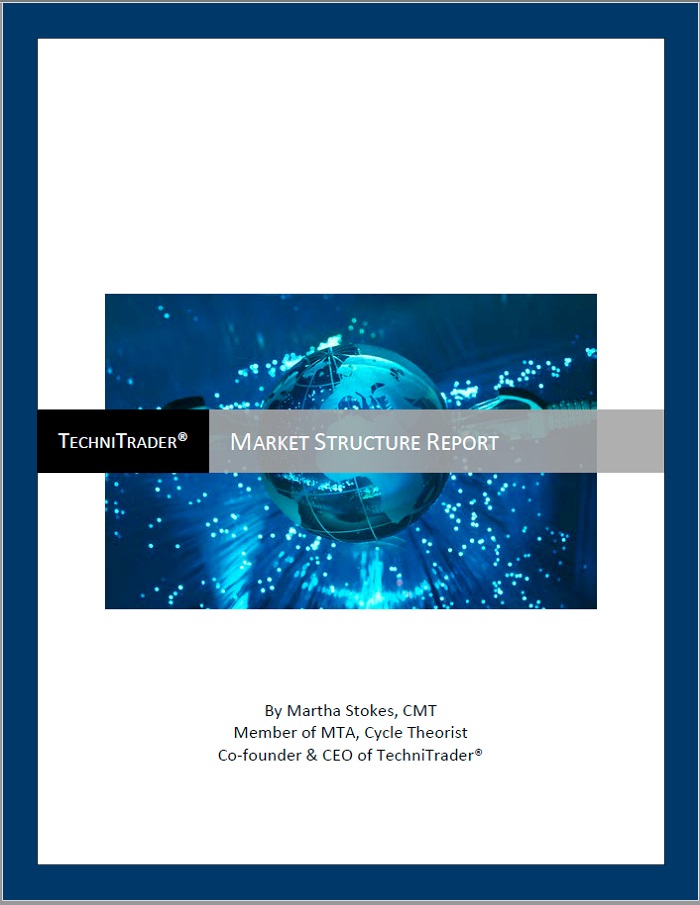 The Market Structure Report
The TechniTrader Market Structure Report opens the door to the inside of the financial markets that is invisible to the average investor and retail trader. It gives you critical information so that you understand how the professional side of the market functions and what these changes mean for investing and trading stocks.
Over 80% of all the activity in the stock market and other financial markets occurs on the professional side. Therefore, it is mandatory that all retail investors and traders understand the internal Market Structure that is essentially hidden from them.
Learn more about the Market Structure Report here
Value $300.00 >> Buy Now
The Trade Management Planner
The Trade Management Planner is a new Trading Tool created by TechniTrader. This trade planning tool takes the guess work out of what to trade, when to trade, where to trade, and much more.
Now you will know precisely what you need to do to meet your goals. Instead of hoping for a minimal return per day, you can quickly develop a plan that gives you more trading profits for less effort.
Learn more about the Trade Management Planner here.
Value $500.00 >> Buy Now
Call 888-846-5577 to talk to a Curriculum Advisor today!
Find out how the Methodology Essentials Course can help you establish your own
personal and profitable trading process.